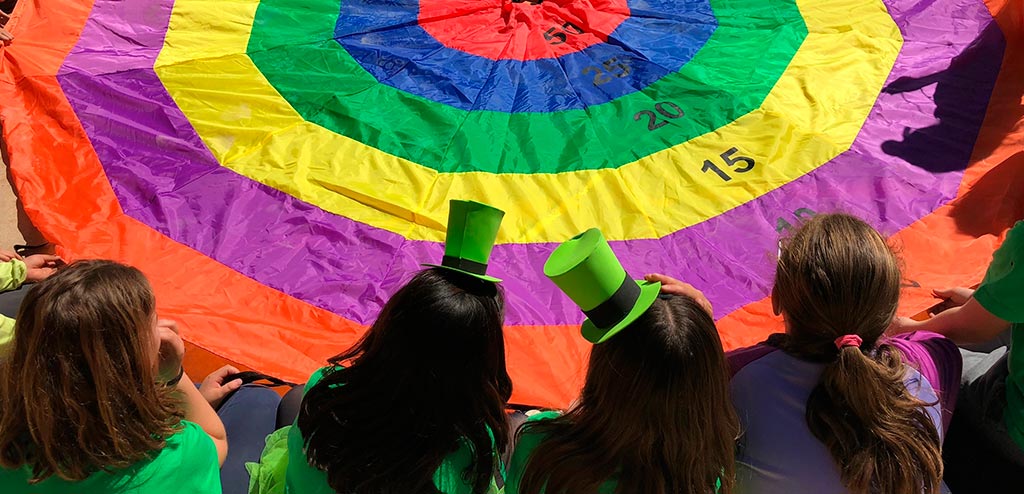 By Andrea S., Auxiliar de Conversación in Murcia 18/19.
Before applying for an Auxiliar de Conversación position in Spain the big question I had was: do you need to know Spanish to teach in Spain? Which, in my opinion, is a completely reasonable question, especially for those venturing into new waters. What I have learned is that the work of an Auxiliar de Conversación does not necessarily require a Spanish background! In fact, when it comes to teaching, it may work to your advantage if you do not have any Spanish background.
You are reduced to only speaking English and this kind of exposure is beneficial to the students. If students get the impression that you can speak Spanish, they may default to their native language. This can be confusing for them and detract from fully immersing themselves in the English language. So, if you have limited (to no) knowledge of the Spanish language, you are exactly where you need to be. For me, the fact I did not have to be fluent in Spanish is what permitted me to apply to the program. In my past efforts to teach in Spain, there was a requirement to know a certain amount of Spanish. Fortunately, this is not the case as an Auxiliar. Now I'm getting the experience that I wanted and I'm loving it!
What Happens out of Class?
However, as an Auxiliar de Conversación there will be a world outside the classroom that will most certainly speak Spanish. It is Spain after all! English speakers may be scarce depending on location, so it may be nice to review some Spanish vernacular to avoid potential culture shock. It can be overwhelming at times to transition from an English-speaking environment to a Spanish-speaking environment. Knowing a bit beforehand may alleviate some stress. This may even serve as an aid to get by when traveling to your assigned destination, coordinating daily basic needs and building relationships within your community.
Upon initial arrival, there are documents that an Auxiliar needs to complete (for example your T.I.E) that may be difficult to translate without some basic knowledge of the language. I have also come to find that Spaniards are very friendly and inquisitive people (not all, but most) and may get excited to get to know you. However, not all of them speak English fluently so this may impose a challenge or a barrier to building connections.
Having some helpful apps on hand (like Spanish dictionary or Google translate) can be lifesavers while initially integrating into a new culture. Even still, I have found locals to be hospitable regardless of my ability to speak Spanish. Many moments come to mind where I needed help and complete strangers were generous to provide assistance despite my poor Spanish skills. I am a big believer that kindness transcends the language barriers that may be present.
Learning Spanish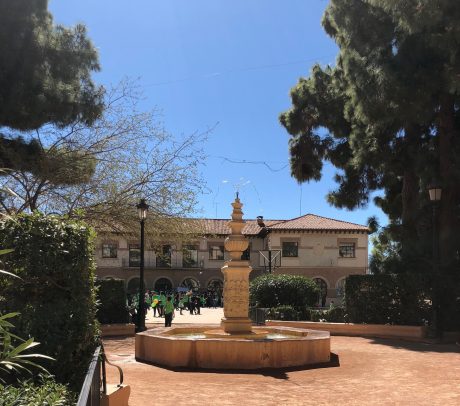 For individuals who want to learn Spanish there will be ample opportunities to do so. Depending on where assistants are located, there may be opportunity for Spanish classes or one-on-one interactions that will provide more exposure and practice with the language. I have learned in my time living in Spain that the language becomes more familiar the more you participate and interact with your environment (i.e. teachers, student's parents, landlords, etc).
In my experience, I have learned the most Spanish when I converse with other teachers over coffee or on a walk. The best way to learn (in my opinion) is to be immersed in the language and practice the vocabulary whenever opportunities present themselves. Otherwise, as creatures of habit, we have a tendency to revert back to what is comfortable and what we know.
All that to say, this validates the point made earlier of the importance of only speaking English to the students. Immersion in Spanish accelerates understanding of the language and your students will have the same experience with English. The impulse to speak Spanish in the classroom may grow stronger as you become more comfortable with it. My recommendation is to be aware of where you are and what language is appropriate in that setting. It can be a challenge, but it keeps you alert and your brain active!
There have been cases where I have felt knowing Spanish may help when directing and giving instructions to the students. It is encouraged to utilize my surrounding resources, including other faculty. The teachers I am paired with have been very helpful when I found I was at a loss for words. They were also very supportive when my students didn't fully grasp the concepts or instructions.
Live the Experience!
All an all, I hope to encourage anyone who may be on the fence about taking this opportunity due to limited Spanish background. Do not let this hold you back! Transitioning into a new culture and language will impose challenges and may be overwhelming regardless, but persevering through these difficulties will only build confidence, and provide even greater rewards in the end. It is best to go in knowing you have all the tools you need just by knowing English. Anything else you may need help with, you will certainly have access to support. My advice. Say yes. Go for it. Jump in!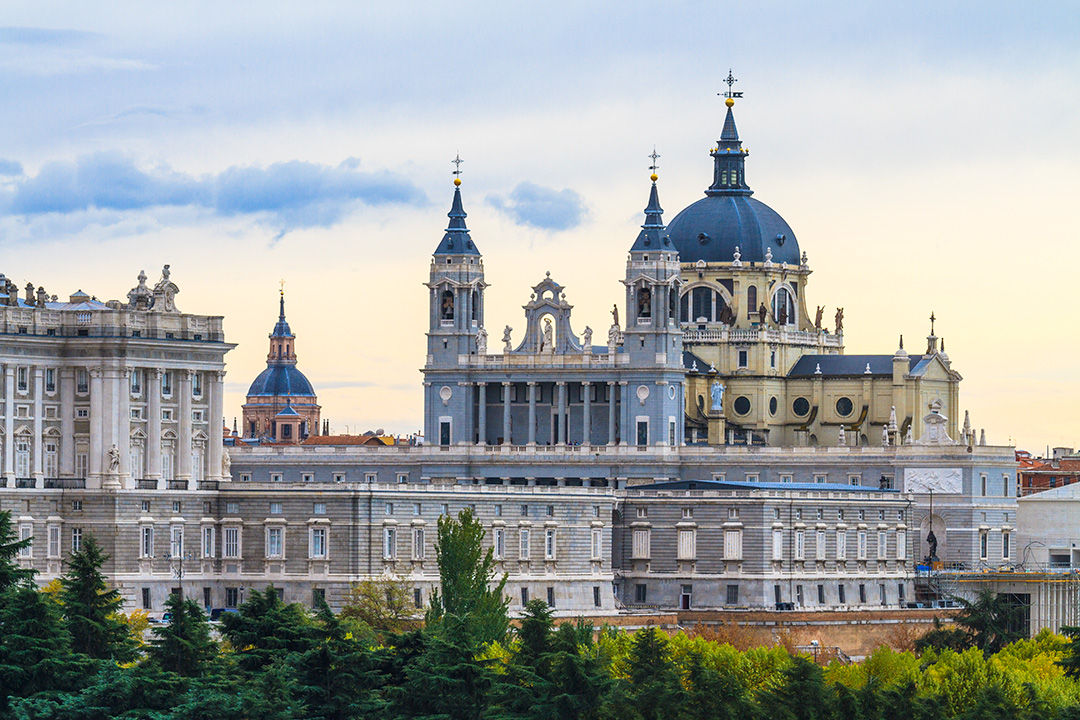 By Hendrik B. – Auxiliar de Conversación in Madrid 18/19
Madrid, Spain, with over 6 Million visitors to the city each year, this is a place definitely worth exploring. There are a countless number of things to see and do, to taste and experience in the capital of Spain. It takes time and effort to get to know and learn the ins and outs of this wonderful city. Although I have lived in the city for over a year, I know that I have only scratched the surface. To point you in the right direction, here is my list of 10 places to visit in Madrid during your program.
10 Places to Visit in Madrid During Your ConversaSpain Program
Check Out These Madrid Tourist Attractions
1. Plaza Mayor in Madrid City Center
The Plaza Mayor used to be where the Spanish court lived in when Madrid became the capital of Spain 1560s. Although this is interesting, I'm not here to bore you with history, if you want to know more on this just visit the plaza. Find some wonderful guides who offer free walking tours of the city at 11:00 or 14:00, look for the brightly colored umbrellas. The plaza is a beautiful landmark, right next to it you will find el Mercado de San Miguel with some wonderful fresh produce and tapas.
2. Take a Stroll in The Puerta del Sol
One of the most important things to see in Madrid. Home to el oso y el madroño (The bear and the strawberry tree), the symbol of the city; which is a surprisingly small statue, Puerta del sol is the center of Spain. Literally, the center. This is the start of the radial network of Spanish roads, look for the plaque in front of the Real Casa de Correos, the building with the giant clock. This area is always filled with visitors and street performers that showcase their talents. With many places to eat and drink around including the best blues bar La coquette, this is a must see.
3. The Old Templo de Debod is a Necessary Stop
Definitely the oldest thing on the list, construction on the temple started in the 2nd century B.C. It was then located in Egypt. After thousands of years and a flooding crisis in the 1960s, the Egyptian state donated the temple. It was a sign of gratitude for the help that Spain provided, now it is one of the top tourist attractions. The temple is located in el parque del oeste, it is the best place to watch the sunset when you visit Madrid.
Places to Visit in Madrid You Must Go To
4. Palacio Real de Madrid
This spot is one of the most important places to visit in Madrid. It takes a short walk from the Templo de Debod to find the largest Palace in Europe. With immaculate gardens and statues of Spanish historical figures in the plaza de oriente, to the east and the Sabatini, this is the crown jewel of the city. Don't miss the Catedral de la Almudena next to the palace, you can even go inside and explore the crypt.
5. Take a Break at El Escorial
After a few months roaming through Madrid tourist attractions, it is a good idea to take a break. About 45km to the Northwest, just a short train or bus ride away is the town of El Escorial. A small town with a colossal monastery at the foot of Mt. Abantos, a perfect place to get some fresh air. The town is in the Sierra de Guadarrama mountain range. All around there are forests with great mountain trails leading to hidden places like the seat of King Felipe II.
6. Start Your Trip from Atocha
The largest train station in the capital is on my list for several reasons, the turtles, the architecture and most importantly travel. This wrought iron and glass structure was rebuilt after a fire destroyed the original building in 1892. From the inside, the building looks like a giant greenhouse thanks to the impressive indoor garden, where the turtles are. Even though the capital is amazing, Spain has much more to offer, so why not hop on a train and go on an adventure?
You Shouldn't Miss These Things to Do in Madrid
7. Malasaña For The Foodies and Creatives
Malasaña is a unique neighborhood and my personal favorite. Full of creative stores, markets, and restaurants you will satisfy your craving for unique food, musical and artistic tastes. At the heart of Malasaña is plaza 2 de Mayo. This plaza is an adventure, explore the small streets and enjoy the vibrant nightlife of the area.
8. Check The Parque del Buen Retiro of Your List of Places to Visit in Madrid
Literally meaning ¨Park of the pleasant retreat¨ this is a wonderful place to do just that. Spending an afternoon enjoying the sun and nature, is one of the best things to do in Madrid. In true Madrileñan style Retiro park is a space where nature and culture fuse into a place of true beauty. Why not hire a boat and row around the artificial lake alongside the statue of King Alfonso XII. Inside the park, there is much to see like the Crystal Palace, the Rosaleda garden and the fountain of the fallen angel.
9. The Matadero a Culture Filled Neighborhood
Currently an art center, the Matadero used to be a slaughterhouse in the Arganzuela district of Madrid. This space is home to restaurants, art exhibitions, music festivals and all sorts of artistic experimentation. The Matadero complex has a variety of outdoor and indoor spaces where you can breathe in the culture.
10. Take a Walk Through Paseo del Prado when You Visit Madrid
If you're running out of ideas of things to do in Madrid, just think of Paseo del Prado. From the iconic centro cultural building, towards the fountain of Neptune, all the way to the Botanic gardens. This gorgeous area of the city is home to Madrid's art and culture boulevard. The Museo del Prado, Reina Sofia, Thyssen, and Naval are world class museums not to be missed.