Teach English in Murcia
with ConversaSpain
---
ConversaSpain offers English language assistants the opportunity to live and teach English in Murcia. The Region of Murcia provides participants with the chance to truly immerse themselves in the Spanish Mediterranean culture while teaching in schools. Participants will teach groups of students of all ages in public schools managed by the Region of Murcia, with a monthly stipend of €875 a month.
In this particular program, participants are required to hold a university/college degree. Also, they are required to come from an English-speaking country. They will learn and acquire the appropriate skills and gain the necessary experience whilst teaching English in Murcia.
---
Specific conditions when teaching English in Murcia
Placements managed by the Región de Murcia (Regional Education Authority)

Schools placed all over the region of Murcia

15 teaching hours per week (4 days a week)

Stipend: €875/month

Private health insurance (non-EU participants) or EHIC coverage (EU participants) included

Participants are required to hold a university/college degree in any subject or be enrolled, at least, in the second year of your university degree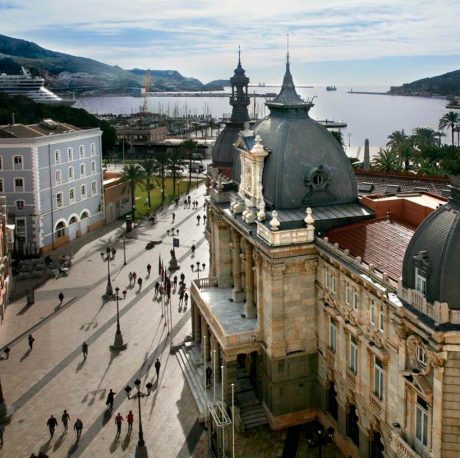 ---
Main Benefits of Teaching English in Murcia
ConversaSpain offers 4 different options to teach English in Murcia starting in October 2023 until May 2024. The options and costs are adapted to a range of diverse backgrounds and interests.

– ConversaSpain Support Fee: US$1,395
– ConversaSpain Support Fee & TEFL Certification: US$1,835
– ConversaSpain Support Fee & Immersion Week: US$2,095
– ConversaSpain Support Fee & TEFL Certification & Immersion Week: US$2,535

It is difficult to give a specific timeframe of when you will receive details of the specific school placement, but our participants for the October start date can expect the placement around July. This will allow enough time to start looking for accommodation in the area.

---
Start your application process today
Fill in the online application form
The Region of Murcia, the 9th largest in Spain, offers Auxiliares de Conversación the opportunity to experience a more authentic Spanish way of life, less impacted upon tourism. While teaching in Murcia, there are opportunities for participants to go hiking in the beautiful mountains, explore the quaint little squares, or go searching for hidden beaches along the coast. In addition to this, Murcia offers great gastronomy, from delicious paella to an endless variety of tapas. It is also well located and connected to explore the cities of Granada, Seville, Cordoba, Valencia, Malaga, and even Madrid.
---
Testimonials
Lizzie H., Auxiliar in the immersion week program
"The weather is gorgeous, the lovely city of Murcia and the beaches and beautiful fishing towns around La Manga are close by; and also is Alicante if you feel like going further afield for a day. There are lots to explore. Nobody outside Spain really knows about Murcia. If you want to get away from tourists traps and experience a more relaxed pace of life and be able to tell everyone back home about somewhere they won't ever have heard of, Murcia is the place for you"
---
Exploring the Region while Teaching English in Murcia: Mediterranean Lifestyle
The Region of Murcia is located on the South East coast of Spain, nestled in between the better-known regions of Valencia and Andalusia.
The climate in Murcia is largely hot thanks to the high temperatures in the Tabernas desert, arguably the only real desert in Europe. It is a region in which the sun shines for over 3,000 hours each year. Don't let that deter you. Murcia's climate can be described as "Mediterranean". Rainfall is minimal and temperatures vary from averages of 10.5 °C (51 °F) in January, to 27 °C (81 °F) in August. This translates to hot summers and mild winters. This is perfect for participants looking for a warmer alternative to their home country.
The City of Murcia: 7th Largest in Spain
With over 400,000 inhabitants, Murcia is the capital of the region but it has a very different feel to other, larger regional capitals. It can be considered a melting pot of various cultures: Spanish, Arabic, Jewish, and Christian. Due to this, modern culture is vibrant and colorful, consisting of incredible, year-round festivals and celebrations, the most delicious food in the country, friendly and welcoming locals and endless opportunities to get out and explore.
---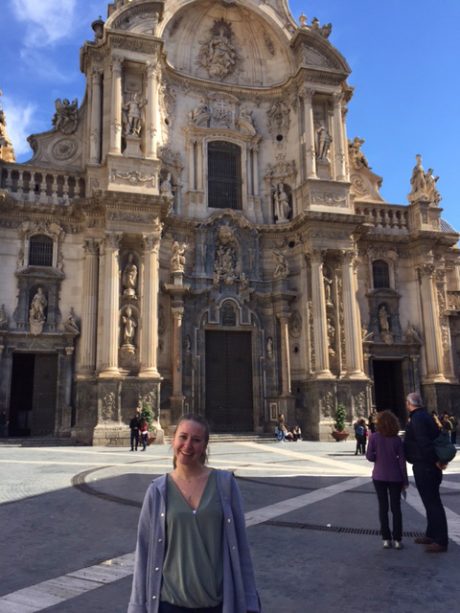 Testimonials
Katie B., Auxiliar in Murcia
"Murcia is a gorgeous city, with a lot of history, a lot of restaurants, and a lot of life. The city is a really comfortable size for living: not as big as Madrid or Barcelona, but big enough where everything is within a convenient walking distance. The city has buses and a tram to travel throughout the city as well. Murcia is a university city, so there are a lot of students and young people around. As Murcia is fairly close to the coast, there are a lot of coastal communities within reach as well. There are tons of different museums about the history of the city, archeology, etc. along with city tours and tours of the cathedral. It has been super easy to get around Europe from San Javier or Alicante airports during breaks and 'puentes'"
---
Murcia boasts many beautiful plazas including the Plaza del Cardenal Belluga (where one can gaze at the Murcia Cathedral), the Plaza de Santo Domingo and Plaza San Juan. In particular, participants may find themselves relaxing in the gorgeous Plaza de las Flores, a beautiful little square in which one can try a variety of tapas surrounded by plants and orange trees. Other attractions include the Real Casino de Murcia, Monteagudo Castle, Santa Clara la Real Convent Museum, the Floridablanca Garden, and Terra Natura Murcia Zoo.
Spanish schools await you
Fill in the online application form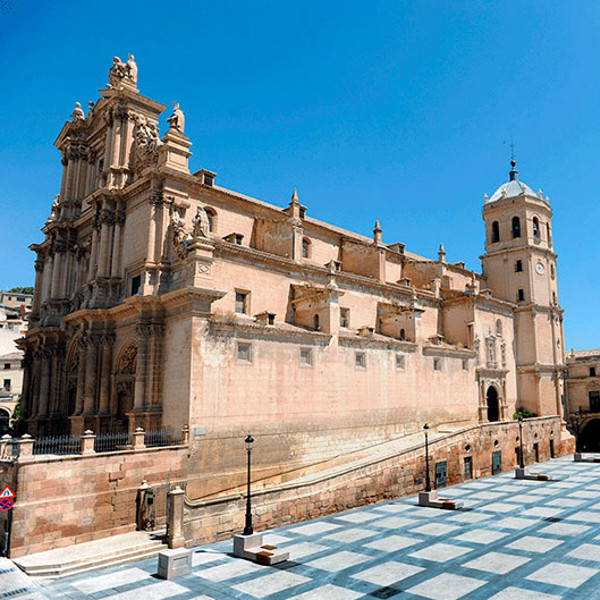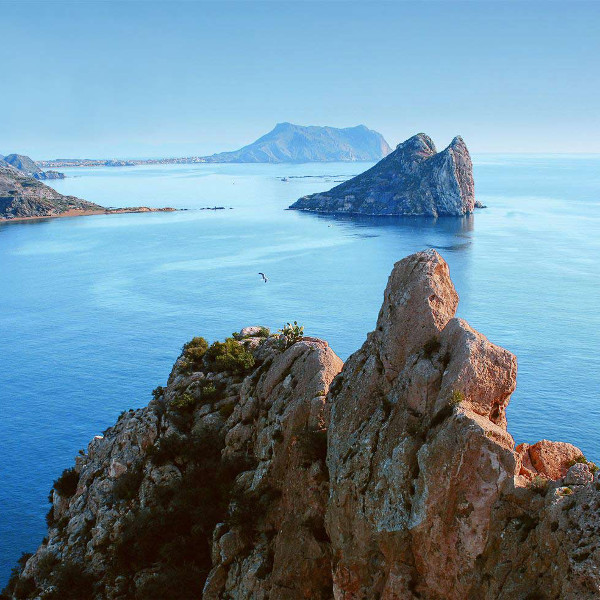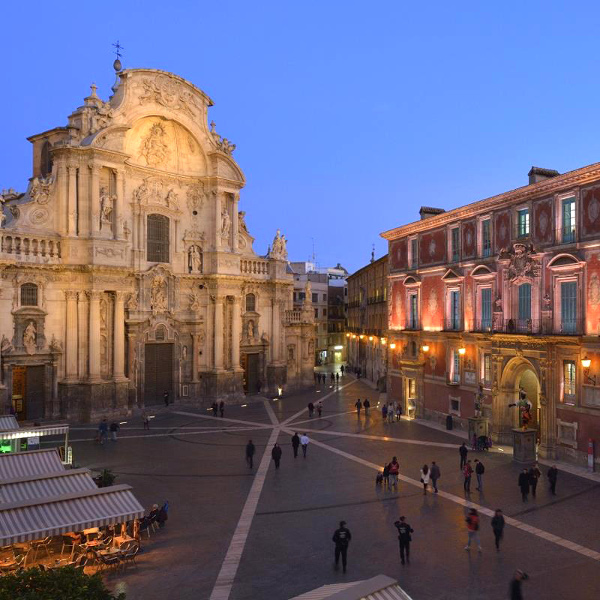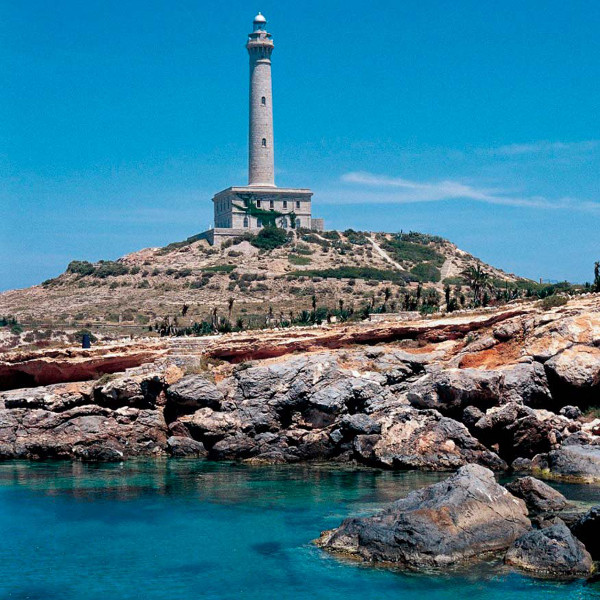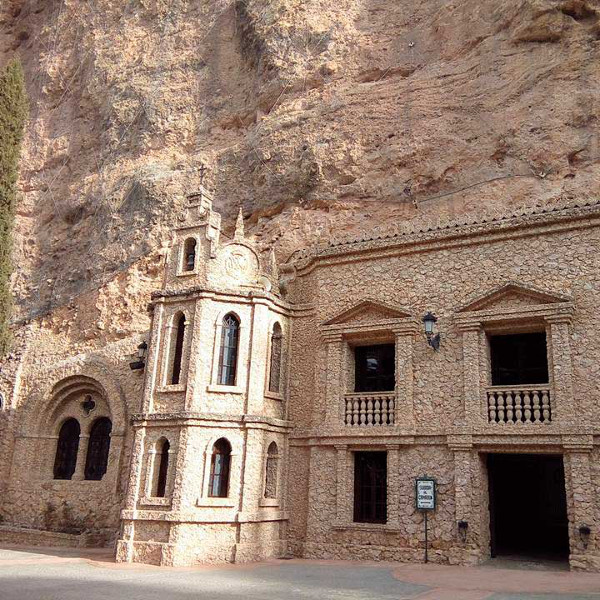 Gastronomy in the Region of Murcia: Fresh Vegetables and Delicious Seafood
Murcia serves some of the tastiest and most authentic food in all of Spain. When not teaching English in schools in Murcia, participants can spend their evenings floating through the different tapas bars sampling all the different Mediterranean dishes on offer. In particular, it is a haven for teachers in Murcia who are vegetarian. Some of the most common ingredients found in Murcian cuisine are zucchini, tomato, pepper, eggplant, artichokes, and beans. In addition to this, one can find the most delicious seafood and fish, fresh from the Mediterranean Sea.
Here are some of the must-try dishes in Murcia that participants teaching English in Murcia might find in the region:
· Migas murcianas – a dish made mainly with bread crumbs, and different complements such as meat, fish, garlic, and even fruit or chocolate. Generally served in a common pot with as many spoons as commensals.
· Calasparra rice – less of a dish and more of a unique specialty to the region. This can be sampled in the local paella
· Arroz Caldero – literally translates as rice cauldron, this dish was traditionally prepared in a pan by fishermen who would cook with fish leftover from the market that day
· Zarangollo – a light dish of scrambled eggs, zucchini, and onion cooked with olive oil.
· Michirones – a bean-based stew made with meat and a ham-bone flavored broth, served in a clay pot. This might sound heavy but can usually be found as a small appetizer
---
Testimonials
Lizzie H., Auxiliar in Cartagena
"Cartagena is home to the Roman theatre, the Museum of underwater archaeology, and at least five different castles. The city is over two thousand years old, and the sea is still an important part of life here. One of my favorite places to go is the port, it is such a calming place; as is the Plaza de San Francisco and the Alameda de San Anton (there are some great cafes around these places too).
The city is small enough to get to know quickly, and it never feels crowded, but it still has its own distinct culture. For example, there are several carnivals throughout the year which are great fun to experience, the city is full of Modernist architecture with some beautiful Art Nouveau buildings in the center, and there are plenty of dishes you don't get anywhere else in Spain, many of them involving seafood such as 'marinera' or 'caldero'. The nightlife is great too!"
---
An Opportunity to Learn Spanish while Teaching English in the Region of Murcia
For participants with the ConversaSpain Auxiliares de Conversación program looking to improve their Spanish, Murcia is a great region in which to do so. With less tourism than nearby regions such as Valencia and Andalucía, Murcia offers a fantastic environment in which to completely immerse oneself in Spanish culture and practice the language.
Spanish is now the second most commonly spoken language across the world. Those looking for English teaching experiences in Murcia and Cartagena will have the best opportunities to learn a language spoken by more than 437 million people worldwide. Spanish language schools are popping up in both cities so participants will find plenty of opportunities to learn the local language.
Of course, there are other ways of doing this. A popular option with ESL teachers is often to do tandem classes with other teachers at the school (where you help each other with Spanish and English), live with locals as opposed to other foreigners, or simply be immersed in everyday life. There is no better practice than talking to the local greengrocer, chatting with the postman, or sharing your day with the uber driver.
Practical Information for an English Teacher in Murcia: Cost of Living and Accommodation
Cost of Living in Murcia
Participants who teach English in Murcia receive €850 per month. Salaries in Spain will appear to be much lower than those in the USA, Canada, the UK or Australia. However, living costs reflect this and participants should find themselves living comfortably in Murcia. To give potential teachers ideas of monthly costs, here are a few notable prices*:
· Litre of milk = €0.90
·Box of 12 large eggs = €1.80
·Ticket to the movies = €7.50
·A coffee = €1.75
·Meal, Inexpensive Restaurant = €11
·Gym membership for one month = €35
·Public Transport in Murcia = €27.50
·Basic utilities (electricity, heating, cooling, water, garbage) = €144
*Source www.expatistan.com and www.numbeo.com
Finding Accommodation in Murcia
It is recommended that participants arrive with enough time before initial training and the start of their placement to find suitable accommodation. Finding a place to live in the region of Murcia will not be as daunting as finding something in big cities like Madrid or Barcelona, where house-hunting may feel overwhelming. However, the renting system is very similar throughout Spain. There is a process in which participants must be both patient and willing to put in a little effort. Affordable rooms and/or apartments can be found easily if participants are open-minded and easygoing.
Participants must understand the difference between a room or habitación and an apartment or piso. Rent can range from around €200 upwards. This all depends on where one chooses to live, what sort of apartment and whether or not to share with other housemates. It is advisable to consider sharing an apartment with other English teachers, other professionals or young people. This will benefit teachers both economically and socially!
Here there are some helpful websites to look for a shared accommodation: Instituto Hispánico de Murcia, Vibbo, Pisocompartido and Idealista.
One step closer!
Fill in the online application form