Become an Auxiliar de Conversación in Spain
Teach English in Spain

and Live the ConversaSpain Experience!
With ConversaSpain, and along with the Regional Education Authority, you will be able to teach English at public schools or vocational colleges and experience the Spanish way of life all at once.
No matter if you have just finished college, taken a gap year, or if you are looking for a change of path, this is a once-in-a-lifetime opportunity. This is the moment: Start this new journey with us, as we want to live it with you!
¡Bienvenidos a ConversaSpain!
ConversaSpain Programs to Teach English in Spain
ConversaSpain provides an unforgettable experience by securing a placement, supporting you before departure and while living in Spain, providing training and teaching tips to help you flourish in the classroom, and welcoming you to a community of fellow Auxiliares de Conversación.
We Speak Your Language
Personalized support: Receive assistance from your bilingual personal advisor with the processing of your visa, background checks, medical certificates, etc, throughout the whole experience.
Instructions in English: Access the ConversaSpain Online Platform where you have all the information to avoid getting lost in the paperwork.
Tips and practical tools: Get settled in your new destination smoothly, find accommodation, and discover ideas to explore and enjoy Spain to the fullest!
Thrive in the Classroom
Teaching Workshops In Person: Participate in workshops with former teachers to gain hands-on tips to implement in the classroom.
ESL resources: Access a comprehensive guide with plenty of ESL teaching ideas, games, and techniques.
Live Teaching Webinars: Attend webinars to get further training in a friendly environment.
Certificate of Completion: Boost your resume with a certification issued by the school.
Join the ConversaSpain Family
Social Media Groups: Access the specific group of your region to get in touch with fellow Auxiliaries de Conversación.
Induction Meetings: Meet other participants in person and start making lifelong friends!
Get Involved in the Community: Volunteer in Spain for different social projects.
Testimonial from one of our Auxiliares de Conversación
Nicole Hu
Auxiliar de Conversación in Madrid
Apply Now to Start Your Teaching Journey in Spain
Don't let this chance slip away!
Perks of Teaching English in Spain
These are the main highlights to consider the opportunity to teach English in Spain with ConversaSpain and make this exciting opportunity a reality.
SAY "HOLA" TO THE SPANISH LIFESTYLE
It's a great opportunity to completely be immersed in the culture of Spain and get to know the wonderful people who live there. Discover local festivals, try new and unfamiliar dishes made by those who know them best, learn about traditions and the history of the people, and truly come to understand the Spanish people.
Most of the offered locations are affordable in terms of living and life is generally relaxed. At the same time, Spain's public transportation system is well known due to its low cost and convenient network.
GET OUT OF THE COMFORT ZONE AND LEARN LIFE SKILLS
Those who teach English in Spain place themselves outside of their comfort zone and become more than an ESL teacher. Although taking a step into the unknown can be daunting, ConversaSpain walks by your side the whole time. Moreover, participants become ambassadors of their culture, assisting with so much more than just teaching English as a second language.
LEARN SPANISH WHILE TEACHING ENGLISH
Spanish is one of the most popular languages to be learning. With over 493 million native speakers across the globe, Spanish is the second most commonly spoken language after Mandarin and before English. Learning this language will certainly open doors and create opportunities not only in Spain but across Latin America and the USA.
GAIN INTERNATIONAL EXPERIENCE TO BOOST FUTURE EMPLOYABILITY
Gaining valuable experience abroad and in an international setting is extremely valuable nowadays. Employers understand the importance of life skills acquired from leaving the comfort of your home country and by teaching English in Spain, participants gain those transferable skills for their resumes.
Requirements to Teach English in Spain
You will have a very active role in supporting the main teacher and helping students improve their conversation skills. You don't need previous experience teaching to do so, but you will need to meet some requirements:
Be a native-level English speaker from Australia, Canada, Fiji, Malta, New Zealand, the Republic of Ireland, Solomon Islands, South Africa, Tonga, the United Kingdom, the United States of America, and Vanuatu, or hold a C2 English certificate (CEFR) or equivalent if you are from Austria, Belgium, Brazil, Bulgaria, Denmark, Finland, France, Germany, Hungary, Italy, India, Luxembourg, Norway, the Netherlands, the Philippines, Poland, Portugal, Singapore, Sweden or Switzerland.
Hold a university/college degree (e.g.: Bachelor, Master, NQF7, Associate's, or equivalent) in any subject, or be enrolled, at least, in the second year of your university degree.
Be aged up to 59at the beginning of the program.
Have a clean background check.
Speaking Spanish is NOT a requirement.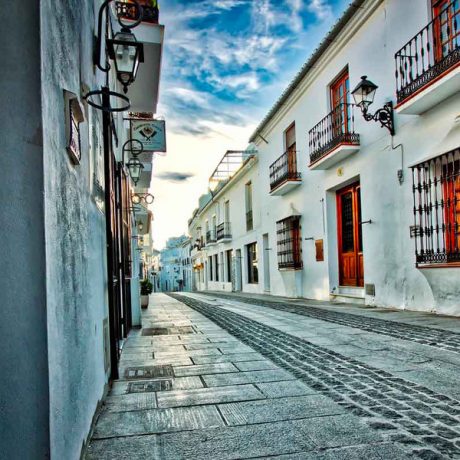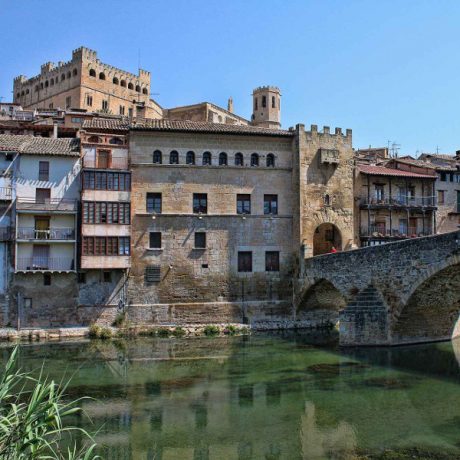 What Does a ConversaSpain Auxiliar de Conversación Do?
Tasks and teaching activities will vary from day to day, but it is a supportive role. Indeed, participants aren't in charge of an entire class, nor are they responsible for students' final grades or any serious disciplinary action. ConversaSpain is looking for truly dedicated ESL teachers to do the following:

Teach skills in reading, writing, listening, and speaking across a variety of levels. Assistants may be given resources and/or a textbook but will need to generate their own activities, which include all aspects of language learning.

Incorporate elements from their own culture to engage students and create fun, informative classes. This can be done by using realia from the participant's country or by teaching about celebrations and festivals from around the world.

Incorporate other subjects into their teaching. Subjects are not independent from one another. Sometimes it may be necessary or simply interesting to incorporate world history or music into a lesson.

Act as a role model for pronunciation and behave appropriately. Students will look up to their teachers, and participants are expected to represent both the program and their home country.

Assist with anything that other teachers might need. This ranges from exam assistance to sharing ideas; from assessing a student's needs to bringing new concepts to the curriculum. It may also include assisting teachers who might want to improve their English.

Take part in extra-curricular school activities.
How to Teach English in Spain with ConversaSpain?
Read the Program Information Dossier
Fill out the Application Form on our website
Shine on our online interview
Receive an Acceptance Email (if you are a successful candidate)
Enroll in the ConversaSpain Program
Start gathering the documents needed (with the support of ConversaSpain)
Receive details of your specific school placement (directly from the Regional Education Authority)
Attend our Induction Meeting (in person)
Begin this breathtaking experience and make the most of your time in Spain!
Let's make your teaching English in Spain experience unforgettable!
Fill out the online Application Form