Teach English in Madrid
Schools with ConversaSpain
ConversaSpain offers English native speakers the opportunity to teach English in public schools in the Community of Madrid. This is an opportunity to gain valuable, international experience and get paid while living in one of the liveliest and most authentic regions of Spain. Candidates wishing to live and teach English in Madrid through ConversaSpain must hold a university/college degree in any subject, or be enrolled, at least, in the second year of your university degree, and come from a country where English is the official language.
Participants in ConversaSpain teach English in Madrid as Auxiliares de Conversación. This means they won't find themselves in charge of entire classes, and won't be responsible for grading or discipline. Teaching in Madrid assistants not only develop valuable skills for their resumes but also have time to experience Spanish culture and learn the Spanish language.
---
Some highlights of ConversaSpain Auxiliares de Conversación program for Auxiliares de Conversación teaching English in Madrid:
Placements managed by the Comunidad de Madrid (regional Education Authority)

Schools placed anywhere in the Community of Madrid

16 teaching hours per week (4 consecutive days a week)

Stipend: €1,000/month

Health coverage included: private insurance (non-EU participants) or EHIC coverage (EU participants)

Participants are required to hold a university/college degree in any subject, or be enrolled, at least, in the second year of your university degree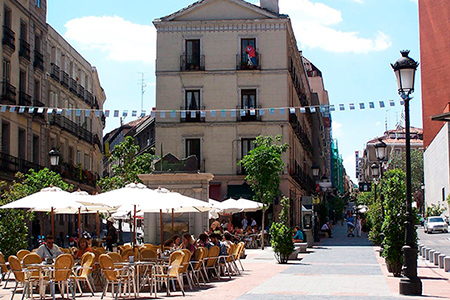 ---
Start your application process today
Fill in the online application form
Main Benefits of Teaching English in Madrid
ConversaSpain offers 4 different options to teach English in Madrid starting at the beginning of October 2023 until the end of June 2024. The options and costs are adapted to a range of diverse backgrounds and interests.

– ConversaSpain Support Fee: US$1,650
– ConversaSpain Support Fee & TEFL Certification: US$2,090
– ConversaSpain Support Fee & Immersion Week: US$2,495
– ConversaSpain Support Fee & TEFL Certification & Immersion Week: US$2,935
It is difficult to give a specific timeframe of when you will receive details of the specific school placement, but our participants for the October start date can expect the placement around July. This will allow enough time to start looking for accommodation in the area.
---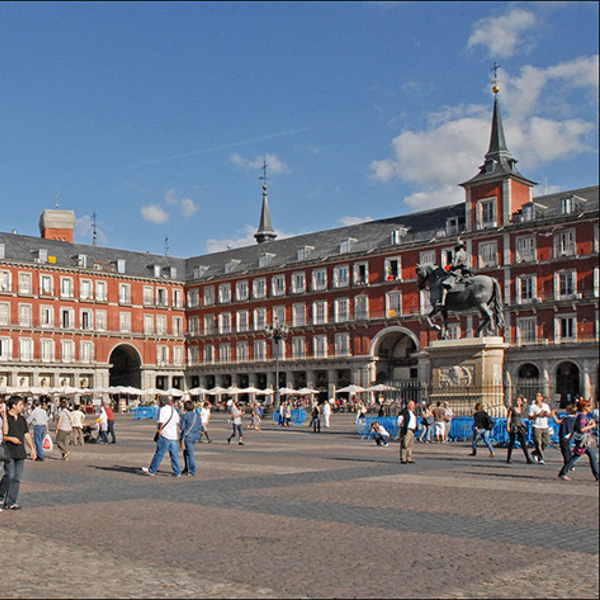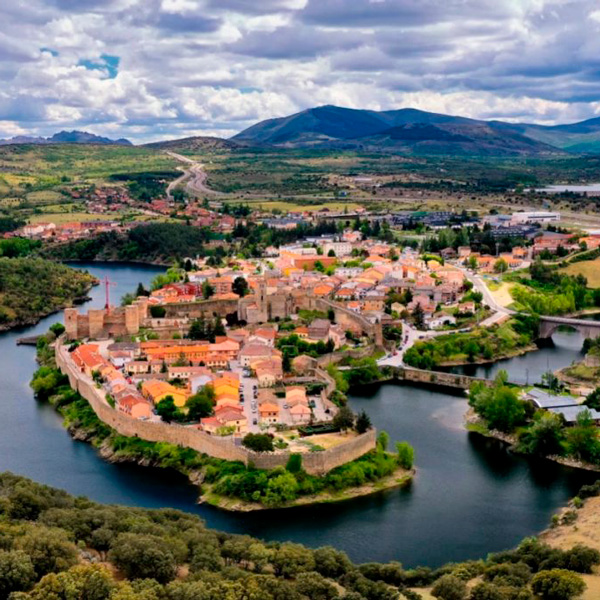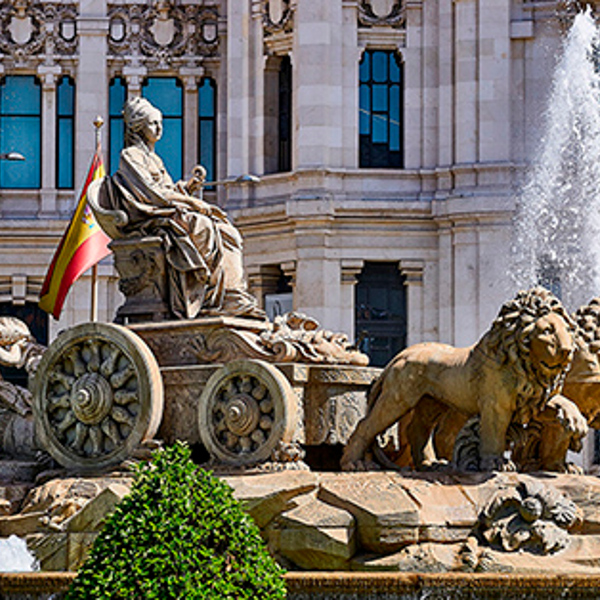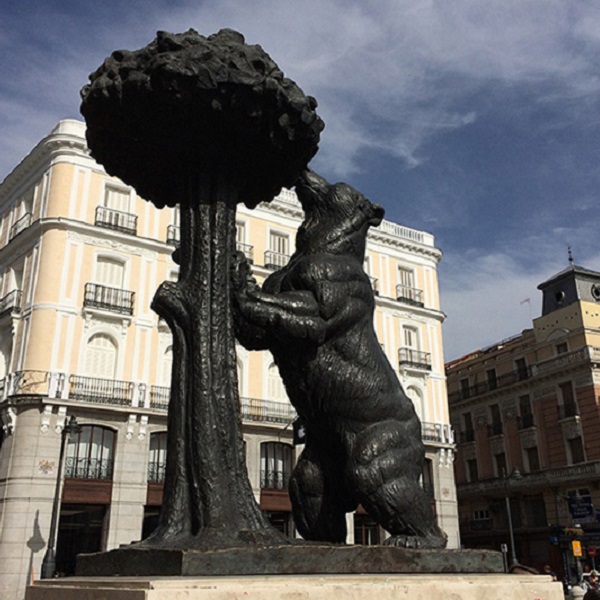 Spanish schools await you
Fill in the online application form
Every year, Madrid hosts thousands of people interested in language tourism. In fac
t, the region of Madrid is part of the "Camino de la Lengua Castellana" (Route of the Castilian Language), which encourages visitors to discover the origin of "Castellano" (Spanish).
It is also in the Community of Madrid where the Barrio de las Letras (Literary Quarter) can be found, the home of great writers during the Golden Age of Spanish literature, such as Gongora, Quevedo, and Lope de Vega.
Nowadays, Spanish is the second most commonly spoken language in the world. Those looking for English teaching jobs in Madrid will also have the chance to learn a language spoken by more than 437 million people worldwide. In addition to this, Madrid has a huge international community, so a low level of Spanish is not a barrier.
---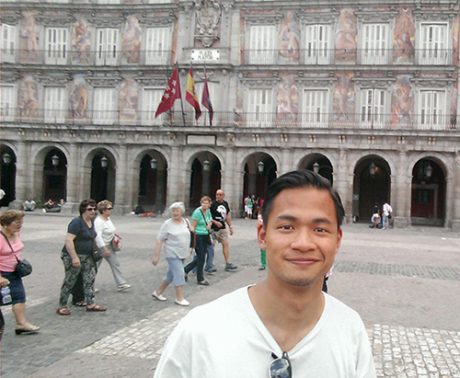 Testimonials
Carl R., Auxiliar de Conversación in Madrid.
"All my Spanish comes from pushing myself to attend as many social events as possible. During my first three months, I did not understand anything. However, I kept studying, listening, and asking a lot of questions. I've slowly but surely learnt. There are great ways of meeting new people and learning the culture and the language faster in Madrid"
---
Tapas and Gastronomy: After School Plans for Those who Teach English in Madrid
All over the world, people associate the word "tapas" with Spanish gastronomy. However, Madrid gastronomy goes beyond the stereotypical "tapas" with a wide variety of bars, cafés, restaurants, markets, and culinary tours. This region has been influenced by international cuisine, but tradition and high-quality regional and national products firmly remain. In 2018, Madrid hosted the ninth edition of the "Gastrofestival Madrid", an annual cultural festival which brings chefs, critics, and food enthusiasts from all over the world.
Exploring Madrid's History through its Centenary Restaurants
The oldest restaurant in the world, Botin, is in Madrid and was founded in 1725. In addition to this, 12 other centenary restaurants in Madrid offer an opportunity to learn more about the history of the city, the region, and its famous gastronomy. Within the walls of these establishments, one can experience the savoir fair of generations of chefs, and the best recipes of a country with a long and diverse culinary history. One of the most famous and traditional plates from Madrid, "Cocido madrileño", is a chickpea-stew with meat and vegetables, can be found in some of these restaurants.
Other Gastronomic Experiences in Madrid
Another way to experience the gastronomical essence of the Spanish culture is to try the wine. Wine tourism is extremely important in the region of Madrid, with 20 wineries with D.O. (Designation of Origin) in three areas: Arganda, San Martin de Valdeiglesias, and Navalcarnero. Itineraries and visits to the wineries are becoming increasingly popular, as they offer a chance to learn about the production process of wine-making and the architecture and history of these beautiful locations.
As previously mentioned, "tapas" are world famous and essential to Madrid and Spanish culture. The "tapeo" is a fun, relaxed, and social culinary custom for most Spaniards, which takes place in bars. A beer or a glass of wine in a bar with friends will be served with small portions of food, from elaborate and traditional takes on patatas bravas, rabas, bocata de calamares, huevos rotos to simple plates of cheese, ham, olives.
Confectionery has always been a significant part of Madrid's gastronomy. Sometimes linked to religious events, delicacies such as the famous roscón de Reyes, the torrijas, the rosquillas de San Isidro, or the huesos de santo can all be considered family favourites. Perhaps the most famous, chocolate con churros, can be found all over Madrid, and the rest of Spain, in typical bars and are very popular among both locals and tourists.
Some Memorable Sites in the Community of Madrid (to Name a Few)
Participants teach in Madrid 16 hours per week, so there is time to explore the region. Some of the places to visit in Madrid that shouldn't be missed are:
San Lorenzo de El Escorial – Declared a world heritage by UNESCO in 1984, this is a monastery and royal site built by Felipe II with a high historical and cultural value.

Chinchón

– A

picturesque and antique village home to a renowned medieval square, surrounded by 15

th

to 17

th

century galleried houses, cafés, and mansions.

The Royal Palace of Aranjuez and Kings Gardens – Another world heritage site, declared by UNESCO in 2001. They offer a large botanical variety and historical monuments, 50km distance from Madrid's center.

Patones de Arriba – A small and charming village with several archaeological sites, some of them dating from the upper Paleolithic period.
Alcalá de Henares – The birthplace of Miguel de Cervantes, the famous Spanish writer, is another world heritage city in Madrid. It is also the first planned university town in the world and the university is delightfully settled amongst 16

th

- century buildings.
---
Practical Information for an English Teacher in Madrid: Cost of Living and Accommodation
Cost of Living in Madrid
Participants who teach English in Madrid receive €1,000 per month, which is enough to live as a young professional or student in the region. To give some context, salaries in Spain are much lower than those in Australia, the UK, or the US, for example. According to Numbeo, the world's largest database made up of user-contributed data, the cost of living in Spain in 15% lower than in the US, and rent in Spain is 42% lower than in the US.
Here are a few prices to get a general idea*:
·Litre of milk = €0.92
·Box of 12 large eggs = €2.40
·Ticket to the movies = €9.00
·A coffee = €1.88
·Meal, Inexpensive Restaurant = €12
·Gym membership for one month = €37
·Public Transport in Madrid = €51
·Basic utilities (electricity, heating, cooling, water, garbage) = €140
*Source www.numbeo.com
The cost of living in Madrid is significantly lower than in the U.S., but so is the average salary. Spain might be cheap for a quick visit, but once participants are living and teaching in Madrid, those low prices no longer seem like such a bargain. Still, with a little of budgeting, they find the quality of life is good in Spain.
Finding Accommodation in Madrid
In order to find accommodation in Madrid, participants must go through an apartment hunting process which may take some time and effort. However, it is possible and there are affordable rooms to rent in shared flats. When looking for housing, it is important to understand the difference between a room or "habitación" and an apartment or "piso". It is not recommended to rent a whole flat bearing in mind the monthly stipend. It's more realistic and socially favorable to share an apartment with students or young professionals.
It is not a good idea to sign a permanent accommodation contract before visiting the area, and the school's location. Furthermore, once at their school, participants may find that some other teachers are interested in sharing a flat. Our recommendation is to:
1. Book temporary accommodation online for the first few days /weeks teaching English in Madrid.
2. Select some suitable apartments/rooms for permanent accommodation before the travel, and arrange some viewings in advance.
3. Visit those apartments and check other opportunities in the school area once in Spain. Do not sign a contract until seeing the place.
4. Make a decision and move to the permanent accommodation soon after starting at school.
Here there are some helpful websites to look for a shared accommodation: Vibbo, Pisocompartido, Idealista, Aluni.Net - Student Housing.
One step closer!
Fill in the online application form