Teach English in Castilla-La Mancha
Schools with ConversaSpain
ConversaSpain offers English native speakers the opportunity to teach English in public schools throughout Castilla-La Mancha. This is a unique opportunity to obtain significant international experience while living in the heart of Spain.
Candidates who want to live and teach English in Spain through ConversaSpain must hold a university/college degree in any subject, or be enrolled, at least, in the second year of your university degree. Auxiliares de Conversación in Castilla-La Mancha not only get useful skills for their resumes, but they also have the opportunity to immerse themselves in Spanish culture and learn the language.
---
Some highlights:
Placements managed by the Comunidad de Castilla-La Mancha (Regional Education Authority)

Schools placed anywhere in Castilla-La Mancha

14 hours per week (spread over 4 days a week)

Stipend: €800/month

Health coverage included: private insurance (non-EU participants) or EHIC coverage (EU participants) included

Participants are required to hold a university/college degree in any subject, or be enrolled, at least, in the second year of your university degree
---
Start your application process today
Fill in the online application form
The main setting of Don Quixote, the 17th Century novel written by Miguel de Cervantes, Castilla-La Mancha is home to mountain ranges and plains with vineyards, castles, and windmills. In Toledo, the region's capital, stands the famous Alcázar, an old fortress that currently houses a military museum; and in the city's cathedral you can admire the works of Renaissance painter El Greco.
Main Benefits of Teaching English in Castilla-La Mancha with ConversaSpain
ConversaSpain offers 2 different options to teach English in Castilla-La Mancha starting at the beginning of October 2023 until the end of May 2024 (dates TBC). The options and costs are adapted to a range of diverse backgrounds and interests.

– ConversaSpain Support Fee: US$1,195
– ConversaSpain Support Fee & TEFL Certification: US$1,635
The 2 options have important benefits:
Exploring the Community of Castilla-La Mancha, home of knights, swords and giants
Much attention is given to other regions of Spain, but the country's real blood, its true history and essence is found in Spain's core: Castilla-La Mancha.
Discover Toledo, home of master craftsmen of swords. Here you will find the best steel workers in the world.
Cuenca, city of the hanging houses.
Albacete, song of the Arabs, watchtowers, and scimitars.
Guadalajara, home of nobles loyal to the crown.
And Ciudad Real, cradle of maidens.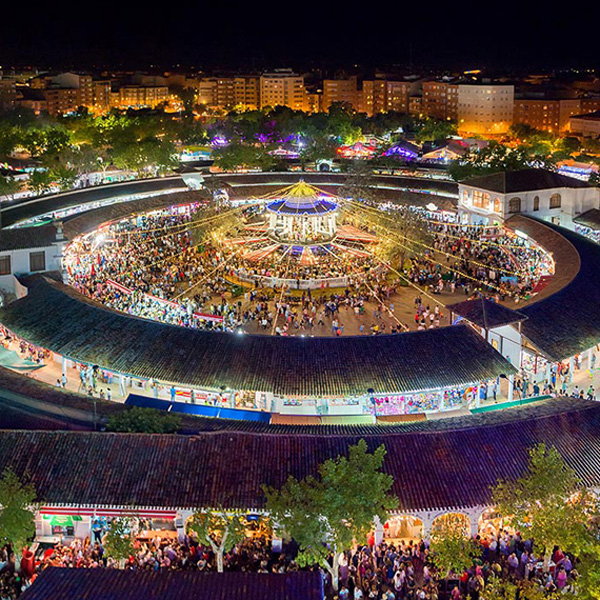 Spanish schools await you
Fill in the online application form
Gastronomy in the Community of Castilla-La Mancha: Shepherd's Migas and Manchego Cheese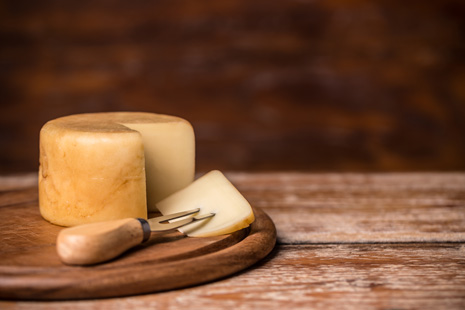 Castilla-La Mancha is also an exceptional culinary region. Discover some specialties of Manchego cuisine: Manchego cheese, Almagro eggplants, Manchego gazpacho, rice with hare, Manchega stew, cochifrito, porridge, porreta, pickled partridge, pipirrana, Castilian soup, zarajos, atascaburras, piled potatoes... the list of dishes is endless!
Here are some of the must-try dishes that participants teaching English in Castilla-La Mancha might find in the region:
· Carcamusa is a traditional Castilian dish that is most common in Toledo. Its ingredients are lean pork and seasonal vegetables. It is a dish that is served hot, traditionally in a small clay pot accompanied by a few slices of bread.
· Morteruelo is a typical stew from Cuenca and Albacete -where it is known as ajo mataero- made with pork liver, spices, and bread crumbs, all well crushed in a mortar to form a paste. Its name comes etymologically from the kitchen utensil used to make it.
· Hartaburros – is another common Castilian dish from La Mancha, specifically from the province of Guadalajara. It has a puree texture and contains fried potatoes in butter, toasted slices of bread, and paprika. All well stirred until a homogeneous mass is obtained.
---
Practical Information for an English Teacher in Castilla-La Mancha: Cost of Living and Accommodation
Cost of Living in Castilla-La Mancha
Participants who teach in Castilla-La Mancha receive €800 per month, which is enough to live in this region. Salaries in Spain are significantly lower than in the United States, Canada, the United Kingdom, or Australia. Living expenses, however, reflect this, and participants should be able to live comfortably in Castilla-La Mancha, which has Spain's fifth-lowest cost of living. As a reference, we have taken the average cost of living in the city of Toledo.
· Liter of milk = €1.03
·A dozen eggs = €2.50
·Capuccino = €1.50
·Loaf of fresh white bread = €0.62
·Meal, Inexpensive Restaurant = €10 (per person)
·Movie tickets = €7.60
·Gym membership for one month = €39
·3-bedroom apartment outside the city center = €500
*Source www.numbeo.com
Finding Accommodation in Castilla-La Mancha
Tracking down a place to live in the Community of Castilla-La Mancha won't be as daunting as apartment hunting in large urban areas like Madrid, which is often overwhelming.
While searching for lodging, understanding the difference between a room (or habitación) and an apartment (or piso) is vital. We don't recommend renting an entire apartment taking into account the monthly stipend. It's cheaper and socially favorable to share an apartment with other professionals.
Signing a long-lasting convenience contract before visiting the region and the school's area may not be the best idea. Once at their school, participants might notice that some other teachers are keen on sharing a flat. Our recommendation is to:
1. Book temporary accommodation online for the first few days in Castilla-La Mancha.
2. Select a few reasonable places for long-lasting convenience before your move, and schedule a few visits.
3. Visit those apartments and check for other opportunities near the school once in Spain. Do not sign a contract until seeing the place!
4. Make a decision and move to your permanent accommodation after starting at school.
Here are some helpful websites to look for a shared accommodation: Vibbo, Pisocompartido, Idealista, Pisos.com and Fotocasa.
One step closer!
Fill in the online application form