By ConversaSpain
April came with surprises for ConversaSpain, Castilla y León has recently become a new destination! And, added to Castilla-La Mancha, we can say both Castillas are now available in our program. But, what does this mean?
UNDERSTANDING SPAIN'S MAP
Spain is divided into different communities, in total there are 17 autonomous communities and two autonomous cities. In Spain's map, we can find Castilla y León bordering lots of other communities such as Galicia, Asturias, Cantabria, País Vasco, La Rioja, Aragón, Castilla-La Mancha and Madrid. Besides, it also has a frontier with Portugal. This means that, from Castilla y León you can pretty much get anywhere.
On the Map, we can see the new destination in ConversaSpain, Castilla y León, colored in pink. It is the biggest community in Spain. These regions are usually divided into provinces as well, but some communities only have one and are, what we call, single-province communities. In the case of Castilla y León, the community has nine provinces: León, Palencia, Ávila, Salamanca, Burgos, Segovia, Soria, Valladolid, and Zamora. Within the pink-colored community, there are the 9 provinces above-mentioned.
CASTILLA Y LEÓN PROVINCES IN PICTURES
León, Palencia, Ávila
Salamanca, Burgos, Segovia
Valladolid, Soria, Zamora
CASTILLA Y LEÓN, THE ROOTS OF SPANISH CULTURE
If something defines Castilla y León, it is its constrasts. You can find a bit of everything. In fact, a lot of everything! Imagine being able to go out at night on Friday, having a café con leche in Salamanca's Plaza Mayor Saturday morning, spending the day in nature while visiting Atapuerca -the oldest archaeological site in Europe- and being back for another night out drinking some of Spain's best wine.
And then, on Sunday, you could visit beautiful cities like Segovia, Ávila or Soria. Not to mention that you won't just have the weekend but an extra day-off each week! I would not think about it twice.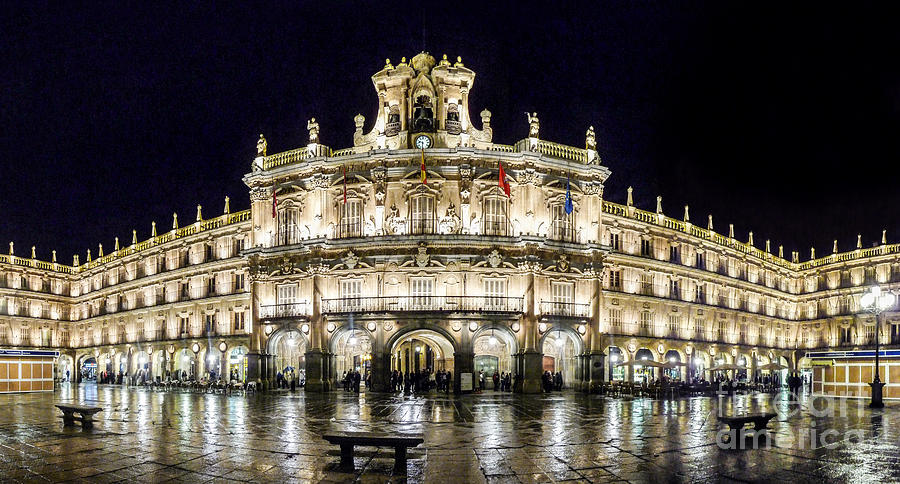 GASTRONOMY IN THE COMMUNITY OF CASTILLA Y LEÓN
Castilla y León is also known for its cuisine and wine. Some if its specialties are the botillo in León, the cochinillo in Segovia, the chuletón in Ávila … there are so many to choose from and each province has its own!
For example, Valladolid has garlic soup -a type of soup that contains mainly water or broth, bread paprika, bay leaf, garlic, olive oil, and poached egg. In Salamanca, hornazo is one of the most common dishes: a Spanish meat pie. It is made with flour and yeast and stuffed with pork loin, spicy chorizo, and hard-boiled eggs.
But, with no doubt, the most famous dishes from Castilla y León are the morcilla de Burgos and morcilla de León -same thing cooked differently- and the torreznos in Soria.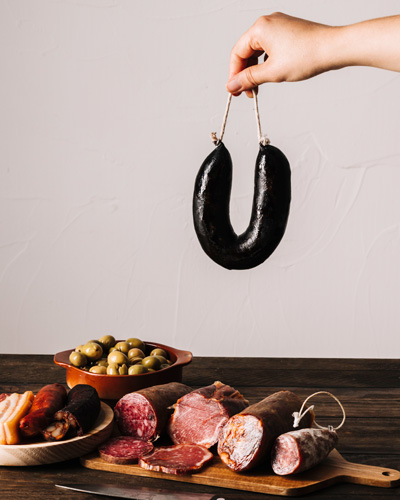 Morcilla is known in English as black pudding. There is a "battle" between Burgos and León about which has the best morcilla. The one in Burgos is a bit more solid while the one in León is usually cooked a different way and is presented in a more liquid way.
The torreznos are a strip of bacon, always with its skin fried or sautéed in a frying pan or toasted on a grill. Torreznos are usually crispy and golden brown on the skin side. The winning restaurant for the best torrezno in the world in 2023 has been in San Esteban de Gormaz, a village in Soria (Castilla y León).
THE MOST UNIQUE, AUTHENTIC AND HISTORIC COMMUNITY
If you are a morning and night, coffee and beer, cats and dogs, cities and rural areas person… and you cannot decide what to see when traveling abroad, Castilla y León is the place for you: no need to choose! Everything is just right at your fingerprints.
Take this opportunity and live this once-in-a-lifetime experience: teach English in Castilla y León!