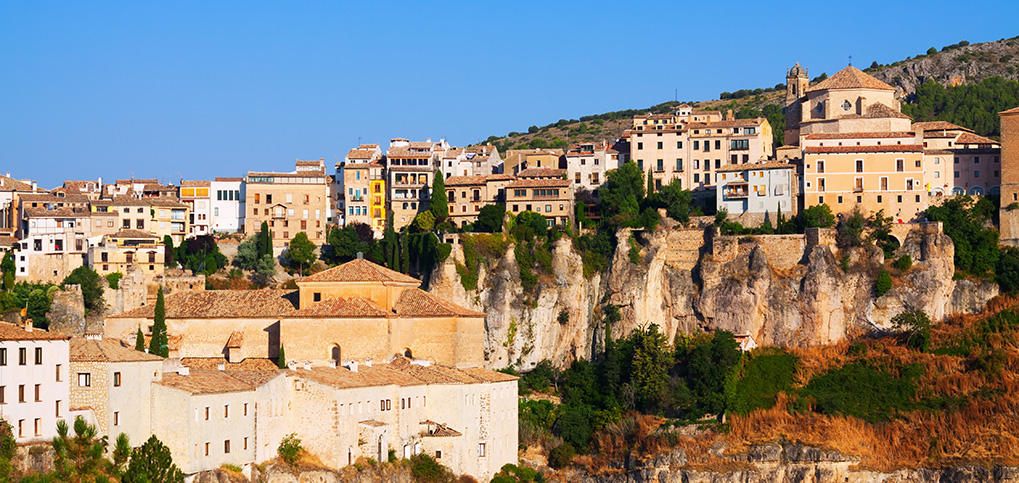 By ConversaSpain
Boasts an extensive public transportation network and a delicious cuisine
Castilla-La Mancha is one of the best areas in Spain to teach English. This region in the heart of Spain is memorable for its medieval history, with fortresses and cathedrals still intact, and for its literary richness embodied in Don Quixote of La Mancha, a Spanish literary masterpiece.
Castilla-La Mancha has a tasty gastronomy, with traditional dishes inspired by the land and its shepherd culture. You will be licking your fingers as soon as you arrive. The region is well-connected by public transportation with Madrid, the Mediterranean coast, and the rest of Spain.
An Exceptional Place to Teach English
Knights, Warrior-Monks, and the Clanging of Swords found their homes in Castilla-La Mancha
Foreigners who come to Spain wanting to learn about its millenary culture will find Castilla La-Mancha an exceptional place to teach English. This region offers an ideal environment to teach English to local Spaniards, while they share their culture, the history of their country and its stunning monuments.
Castilla-La Mancha is one of the Spanish peninsula's the hidden treasures. Its provinces of Albacete, Ciudad Real, Cuenca, Guadalajara, and Toledo make it one of the best places to spend one academic year teaching English in Spain. Its cultural and culinary heritage make it the perfect place to soak up the Spanish culture. If you are an art and history lover, we encourage you to discover the home of knights, warrior-monks, and the clanging of swords!
A Well-Connected Region by Public Transportation
English native speakers arriving in Spain are often surprised by the good transport network throughout Europe. It is not necessary to have a car to move easily around the peninsula. This is also the case in Castilla-La Mancha, a region crisscrossed by bus lines, the national Renfe train network, cheap flights and with other options such as car-sharing platforms. In a word: from Castilla-La Mancha, it is very easy and cheap to move around the rest of Spain.
Castilla-La Mancha has a strategic location in the country. It is very close to the capital, Madrid, from where you can take flights to any part of Europe. Castilla-La Mancha is also very close to the Mediterranean coast and to cities such as Castellón, Valencia or Alicante. To the south, there is the beautiful and colorful region of Andalusia. And to the west, the warm area of Extremadura and the exquisite Portugal, with its unique culture.
Castilla-La Mancha: A Great Region to Learn Spanish
Other regions of Spain have a second official language in addition to Spanish. This is the case in Catalonia, Galicia, the Valencian Community, the Basque Country, Navarra and the Balear Islands. Foreigners who come to Spain wanting to improve their Spanish and choose to live in one of these regions do not have the best of experiences because they often find other languages of the region, and not Spanish.
However, Castilla-La Mancha is one of the best places in Spain to start learning Spanish or to improve your level. In this area in the heart of Spain, Spanish language is the main and only character. And besides, the accent is very neutral, open and easy to understand. The locals will be happy to teach the language to foreigners and practice it.
Spanish Cuisine in Castilla-La Mancha
Finger-Licking Dishes
Castilla-La Mancha has some dishes of humble origin, characteristic of its shepherd culture. Goat and sheep shepherds populated this region, and spent the whole day in the fields with their livestock. They ate food that was easy to transport, with simple ingredients and often preserved.
Manchego cheese is the region's best-known product. Shepherds make it with milk from their sheep of Manchega breed. A piece of this cheese pairs well with local wines.
Migas ruleras is another shepherd's dish. Its origin was the attempt to take advantage of bread that hardened easily. To soften it, locals mix the bread with meats such as chopped chorizo, pork bacon, chopped cured ham, garlic, and olive oil. It is a very caloric dish that shepherds ate during their long days in the fields. To make it easier to digest, Spaniards usually eat it with some kind of fruit such as grapes, pomegranate, or melon.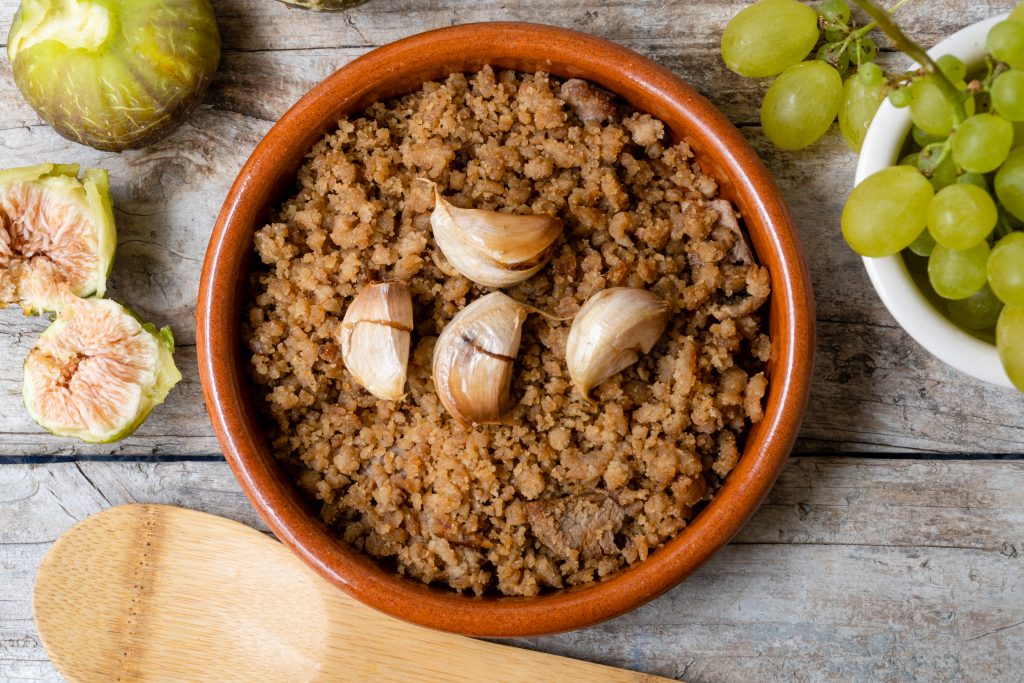 In the orchard, one can find the pisto Manchego, which is a fritada or fried mix of various vegetables of the area, with a fried egg on top. The Almagro eggplants are also delicious, stuffed with bell pepper paste and crossed by a fennel stick. Locals sell them canned and pickled with a special dressing.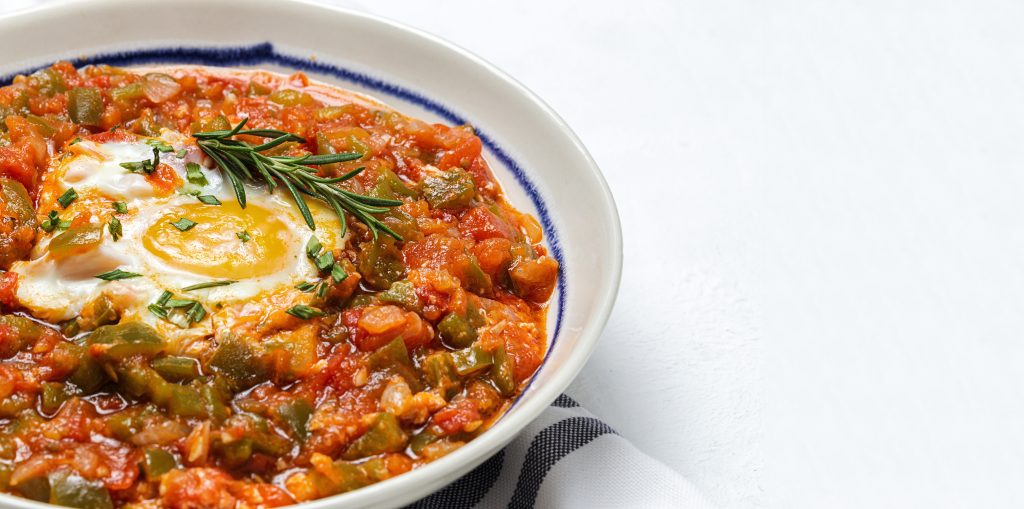 It's worth tasting Alcarria honey, obtained from bees that make it from lavender, rosemary, and thyme flowers. And for those with a sweet tooth, we recommend almendrados. They are typical pastries of Sephardic origin, made with almonds, sugar, and honey. Delicious!