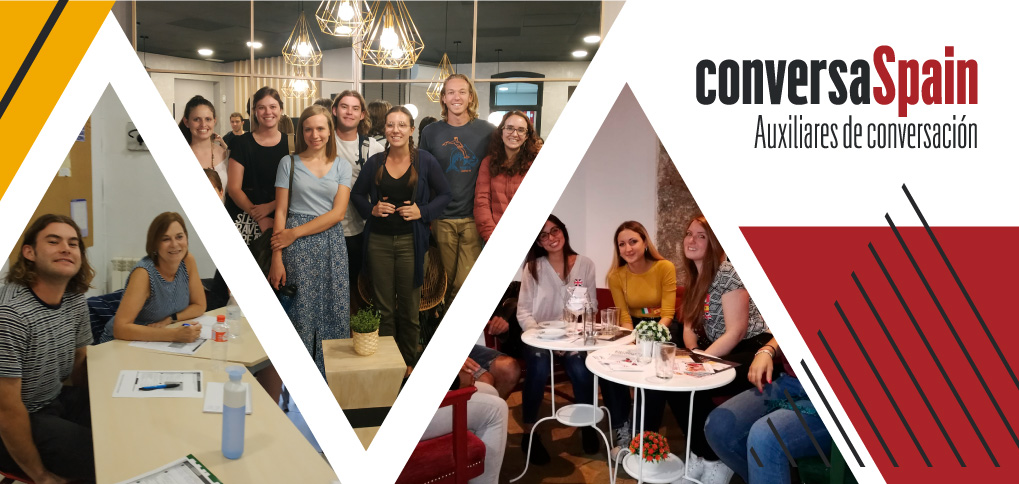 By ConversaSpain.
The Best Way to Land in Spain Is with an Immersion Week!
Get ready for a full Immersion Week in Spain! You will enjoy activities-a-plenty right before you start your adventure as an Auxiliar de Conversación in a Spanish public school with ConversaSpain. Our ConversaSpainers will enjoy their Immersion Week in the city of Madrid or Murcia, depending on their interests regarding location.

Either way, during that week, you will have the chance to bask in the Spanish way of life. In this Immersion Week, you will meet other ConversaSpainers and make new friends. Also, you will be able to grasp the basics of the Spanish culture and improve your Spanish language skills.
Main Benefits of Taking Part in the Immersion Week in Spain
One of the main advantages of this Immersion Week is that it gives you the opportunity to strengthen your language skills. You can either start to learn the language from scratch, or to improve your Spanish level if you already know some! You will go through a short test before the first class, and you will be placed with a group that suits your particular level.

What is more, the comprehensive lessons will be mixed with didactic and cultural activities. So, you will be able to relish the Spanish culture from the inside, putting in practice your newly acquired skills!

This Immersion Week in Spain is the perfect setting, not only to dip your toes in the Spanish culture, but also to establish friendships! You will create your own social network, both with ConversaSpainers and other foreign people, as well as with native Spaniards.
The Destinations
Madrid, the Heart of Spain
As you may know, Madrid is the capital city of Spain and it is incredibly full of life. You will be able to find colorful neighborhoods, delightful food, concerts, theatre plays, museums, and art exhibitions almost daily. You will also enjoy picturesque sights and majestic architecture that will hook the avid photographer in you. The amazing gastronomy is also a must, so feel free to indulge!
Murcia, a Levant Wonder – a Mediterranean Paradise
Murcia is a Mediterranean paradise where you can enjoy its lovely weather, fabulous Murcian orchard, as well as beautiful coastal landscape while meeting the cheerful locals. Immerse yourself in the relaxed lifestyle typical of the area before starting your own path as an Auxiliar de Conversación. Learn about the wonders of Murcia, scrumptious food that will delight your tastebuds, and surprising folklore! This Immersion Week in Spain could be the time of your life!