By John Z & Carla C., Auxiliares de Conversación in Murcia 19/20.
A couple of months ago, we found ourselves on Spanish soil, with minimal – as in "no" – grasp of the Spanish language and we had to find out how to get to our pueblo (town). We were placed in San Javier which I will repeatedly say is a beautiful town. The catch is there are only two daily buses which connect it from the airport we had just landed at. So there we were standing at Alicante airport with our lives in our suitcases, having just missed the bus because they only accepted cash and wondering what our next steps would be. It turns out we would be waiting for five hours for the next bus, to finally end up paying 150 euros for a taxi. So here are some tips which will hopefully save you some time and money.
Looking into Renting a Car
I am going to explain this option out a fair bit, because we ended up using rental cars for the entirety of our stay. Car rentals in Spain were amazingly cheap, especially over winter.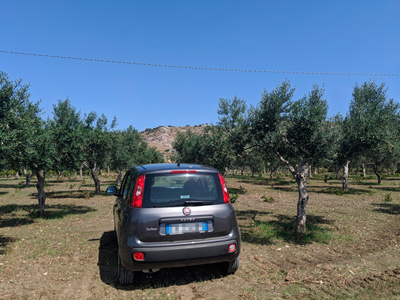 The most critical thing is that you obviously need a license. Read up on the requirements Spain has for your country's driving license. In our case, we had to get an International Driver's Permit, which was super easy to get in Australia and it is a translation of your license.
Next, I would strongly recommend knowing how to drive a manual car. Sure you can get automatics although you're looking at a minimum of one third more in expenses.
There were weeks where we were renting a car for 10 euros… for the entire week! Do your research here and aim to book in advance, look into online search engines for deals and all that.
What is really going to keep your costs down here is if you have car rental insurance. You can get this by using your credit card for the rental, buying an insurance policy from your home country which includes travel insurance or there are some global car insurance companies which are worth a look.
Driving in Spain has been great, and I haven't experienced any issues. The roads we have driven on have always been well kept and managed and the drivers are law abiding. Make sure you follow the basics, such as staying on the right unless you want to overtake. I will caveat all this by saying I have not driven in cities. I aim to avoid this at all costs. For me, we travelling to a new place, I prefer to find an Airbnb on the outskirts and then get public transport into the cities.
The other great thing about having a car is the option to do day trips, or even just travel on your own time. This was invaluable to us. We would finish school at 2 pm on Thursday but, without a car, the earliest we could get to the airport would be at 8 pm. With a car, we could get there by 3:30 pm. This unlocked a whole lot more flights for us and just made the whole experience less stressful.
Public Transport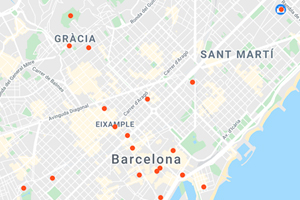 So this will really come down to where you live. I would say Spain is well connected albeit the connections might be slow or delayed at times. What was difficult for us was finding information about them all. How we ended up working this all out was asking our teachers for help for local transport. Our colleagues were all super lovely and happy to help. Most of the time, little towns will have some form of bus system running through them, with cities having trains, trams or a mix of everything.
If you are travelling between cities, you do have some options. Buses are usually the cheapest but take the longest. Trains are the most comfortable by far but not always that cheap.
There were instances where it was cheaper to fly than taking a train. The great thing about trains is the comfort of them and not having to wait in lines at airports. Jumping between main cities on trains is as easy as you expect. Try to book online on Renfe as early as possible for the cheapest tickets. They usually become available 90 days before your travel date.
Planes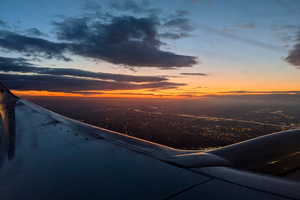 I am still shocked by how cheap air travel is in Europe. This isn't even a matter of trying to find the best deal or booking in advance. Internal travel within Europe and/or Spain, is super affordable. This biggest issue you will have here is finding times which align with your teaching schedule.
In terms of which airlines to go with, we always chose the cheapest. One thing that might be of value is looking if it is worth signing up for an annual membership with one provider. The reason being is the membership fee (around 50 euros) might be worth it for you. You get additional luggage and a bit more of a discount. The flip side is you're a bit more tied to that airline.
BlaBlaCar
BlaBlaCar connects drivers with empty seats and people travelling in the same direction and it is usually pretty cheap. This option wasn't as useful for us in our town because there weren't as many people using the service. It all depends on where you live. I would always make sure to check this out as it is very common in Spain and in the five times I did manage to time the rides, it was much better than public transport.
Taxi/ Ridesharing
This all depends on where you are based. In our town we only had the options of taxis. They were reasonably priced but don't expect bargains here. Other ridesharing companies do operate in other locations so it would just be a matter of where you end up.
Walking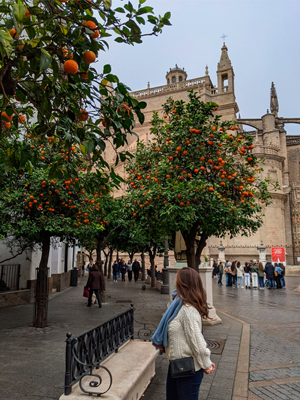 Small little shout out to the accessibility of walking in Spain. Sure in small towns it is expected, but even in the cities it is definitely possible. Walking is so convenient and sometimes even faster. We would tend to walk anywhere if it was within one hour of our accommodation. This could also be due to the fact that we were consuming so much food on our little city trips that walking made us feel slightly better about it all.  Plus you get to see so much more and take some great walking look-back-photos…
All in all, Spain is a well-connected country and, as you can see, there are plenty of alternatives to move from one place to another! It's just a matter of doing some research and asking around in order to know what your best option is.