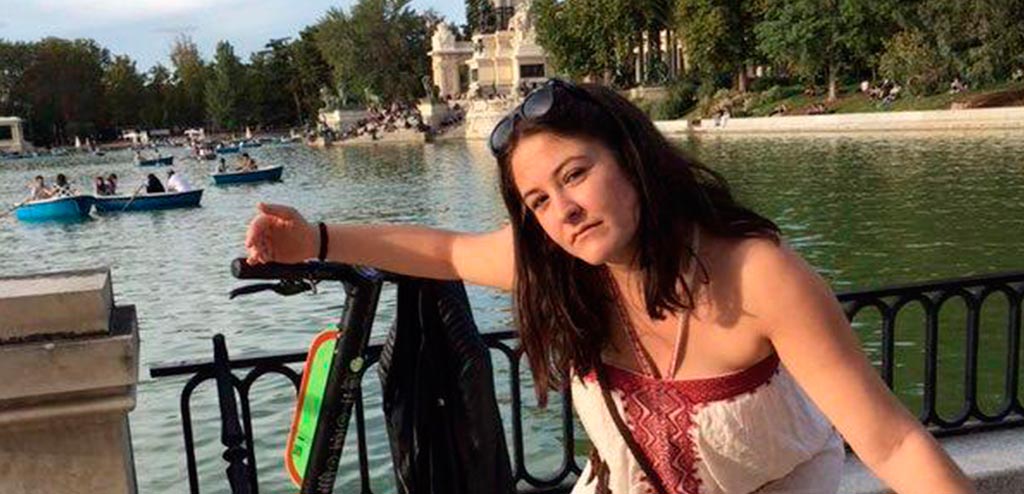 By Inger B., Auxiliar de Conversación in Madrid 18/19.
Madrid is arguably one of the best cities in Spain and Europe, and getting the opportunity to live here is an experience of a lifetime. Located in the center of the country, Madrid is the capital of Spain, with 3 million inhabitants. You will never be at a loss for things to do in this city and there are always new bars, restaurants, shops, events, etc. to discover. So what's the catch? This blog will go into the many pros of living in Madrid, and a handful of cons of living away from home.
Pros
1. Living in a capital city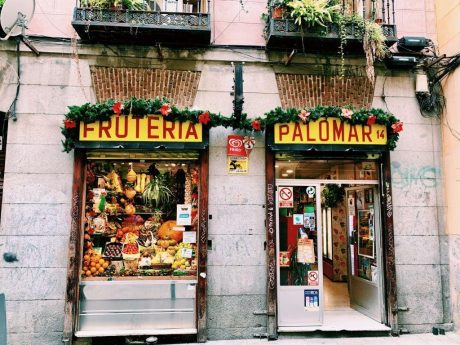 Madrid being the capital of Spain means VARIETY. It is culturally and ethnically diverse, and you can get anything you want at any time. Regardless of where you teach (in the city center or the outskirts of Madrid), you are well-connected to everything. There is the metro, train, and bus at your convenience. And if you are under 26 years old, you can get an unlimited public transportation card for 20 euros a month. Since Madrid is large, so is its airport. It's easy to find flights all over Europe (and the rest of the world for that matter) at a reasonable price.
If you're coming to Spain knowing barely any Spanish, Madrid is definitely an easy city to live in. Even though not as many people speak as great of English as the Scandinavian countries for example, you can get by easily without knowing any Spanish. These are all major benefits of living in a capital city.
2. Weather
The weather in Spain is fabulous. The winters are mild (well, depending on where you're from) and the summers are hot. Regardless of the time of the year, it's always sunny. Although Madrid isn't a coastal city, you can easily and affordably travel to the beach and enjoy the weather, if only for the weekend! As someone who lived in gloomy (but beautiful) Denmark for two years, the mere appearance of the sun everyday is a major pro of Madrid.
3. Cost of Living
Again maybe depending on where you're from, the cost of living in Madrid is low. If you live in a shared apartment with roommates, you rent will never be more than 500 euros (and that is a little pricey).
Groceries are affordable – shout out to the fruiterias! – and most restaurants are not that expensive. The travel around Spain is also affordable, especially if you book it in advance.
4. Tapas!
No matter where you turn in Madrid, there is a tapas restaurant. If you live under a rock, tapas are small, shareable plates. It's very Spanish, and if you stop and get tapas with a drink you will feel very assimilated in the Spanish culture. One of the best things about bars/restaurants in Madrid is often you will just order a drink and the drink COMES WITH olives or some sort of small snack. It's one of my favorite things about this country!
Like I said, I will only discuss a few, tiny cons of living in Madrid, because that's what makes a good pros and cons list, after all. I hope not to offend any Spaniards reading this blog.
Cons
1. Culture shock
Depending on whether or not you've been outside of your country before, the culture in Spain might be something to get used to. People are warm and friendly, and are comfortable talking to strangers. The Spanish culture is "touchy," as in people are not afraid to hug/kiss/touch you if they want. People in Spain also have a different concept of time. If you are coming from a country where showing up on time to any meeting or any plans is the norm, you are going to be shocked in Madrid. It's no big deal if someone comes twenty minutes late to your appointment. Everything is more relaxed here.
2. Food
Even though I said tapas were a pro, you can only have so many tapas. Sometimes I get to the point where I feel like I just cannot eat any more tapas, ham, croquettes, or olives. The problem is so many Spanish restaurants serve the same type of food. Don't get me wrong Spanish food can be really great, but other times it's lacking some spice.
3. Being far away from home
It can be hard to live far away from home, plain and simple. You can't find your favorite products, whether that be food products, cosmetics, etc. And if you DO find a product from home, it's probably going to cost a lot more money in Spain since it's imported. It's also difficult to be far away from all of your family and friends, basically everyone you know and love. It can be a hard first few weeks living in a foreign city, but as time goes on and you get more comfortable, you will feel right at home in Madrid.
4. No beach!
Like I mentioned before, Madrid isn't really close at all to any beaches. In the super hot summer months, it would be fantastic to be able to just walk to the nearest beach. Now there are still pools and different ways to enjoy the weather outside, but I still wish there was a Madrid beach.
I hope you got a good feel for what life is like in Madrid, because it's an incredible city with tons to offer.
¡Hasta luego!