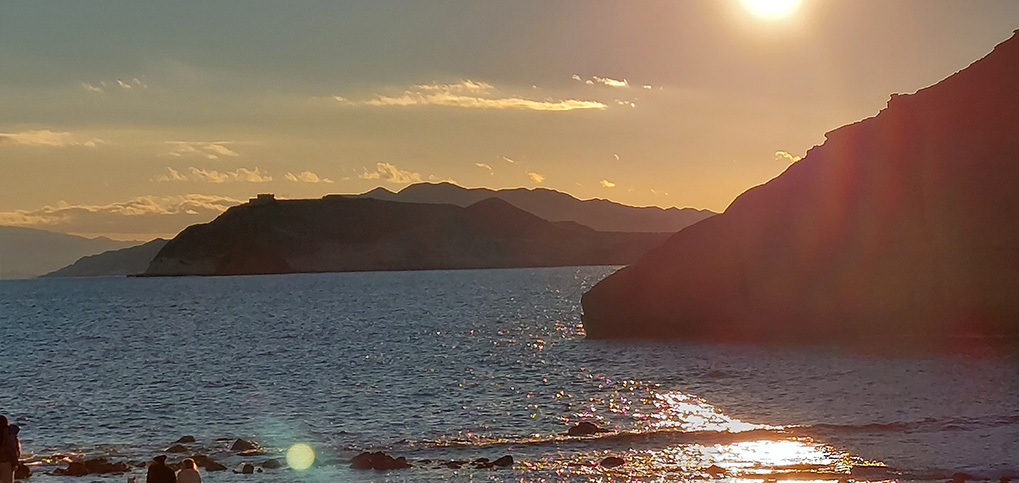 By ConversaSpain
Living abroad can be challenging. Settling in a new country, meeting people, and making it feel like home takes time. Everyone can get a little overwhelmed at the beginning, but once you overcome those fears and barriers, one of the best experiences of your life starts!
However, just as it once started, it comes to an end and saying goodbye can be even harder than adapting to a new place. The countdown starts, no matter if we are or not ready to leave. But, rather than feeling sad, it is the perfect time to reflect and think of the great things that happened. And remember, when it is so hard to say goodbye, it means that there is something worth missing!
Murcia's 21-22 Program is Coming to an End: How to say Goodbye
But who could better talk about saying goodbye than our auxiliaries from the 21-22 program? Even though our auxiliares in Madrid have a month left, those who are near the coast are getting ready to leave at the end of next month. How is this making those in Murcia feel? Let them tell us!
What is something you want to do before leaving?
Scott Ward: This month I will go on a school trip to the Oasys MiniHollywood in Almeria.
B.L. (Anonymous): There are a handful of restaurants, cool spots, and events that I have yet to go to or do and I think it'd be a shame if I didn't get to go/do them before leaving.
Gareth Atkinson: I really wanted to see the Alhambra temple in Granada and I was able to do it this month. I highly recommend it.
What will you miss the most?
Scott Ward: My school, the Spanish culture, their food, and, of course, the weather!
B.L. (Anonymous): I love the fact that I can walk everywhere in this city. Not needing a car or having to rely on public transportation is awesome. Another thing is the amount of really amazing food at really incredible prices. I definitely don't get the incredible prices for the same quantity and quality of food I have here back in my home country.
Gareth Atkinson: l will miss the students -of course- and exploring Spain, such as the small cities, countryside and the beautiful buildings.
What made your location special?
Scott Ward: I was located in Lorca but lived in Aguilas, so I have had the best of both worlds: taking advantage of what the city has to offer while living in a coastal town.
B.L. (Anonymous): The people! Cartagena is absolutely amazing. It's small, but not too small. It has plenty to do and see. And the people are amazing!
Gareth Atkinson: I am in Aguilas, Murcia. It's a small little coastal town, so meeting up with the other auxes was easy. It's right on the beach and well located to travel around.
How would you describe this academic year in a word?
Scott Ward: Incredible!
B.L. (Anonymous): Wonderful.
Gareth Atkinson: Positive.
What advice would you give to the upcoming auxiliares?
Scott Ward: Be mindful of Spanish bureaucracy. It can seem very daunting organizing TIE/NIE etc., but everything gets done on time. Don't spend all your time with other Language Assistants. Immerse yourself in the Spanish culture! It takes a little time to adjust to their way of life, but it is worth it, and it will make your experience especially enjoyable!
B.L. (Anonymous): It's definitely not for everyone, but it is indeed an incredible experience. Many people aren't fortunate enough to have the opportunity to do something like this. So, if you have an interest… why not? You may just find you never want to leave!
Gareth Atkinson: It's a great experience! Budget so that you can pick your weekends to travel around. Always have something prepared for your day-to-day classes. Make an effort with the staff at your school and enjoy the experience and Spanish life.
Living abroad: a once-in-a-lifetime experience!
We are not ready to say goodbye to all of you either. But, just like you will have Spain in your heart forever, Spain -and us- will remember you as well.
And for those of you who are thinking about living abroad, even though leaving can get hard, it is definitely worth it, or at least, that is what Scott Ward thinks: "My time as a Language Assistant has been one of the most incredible experiences of my life. If I could continue where I am, doing what I am doing, I would not think twice about the decision".