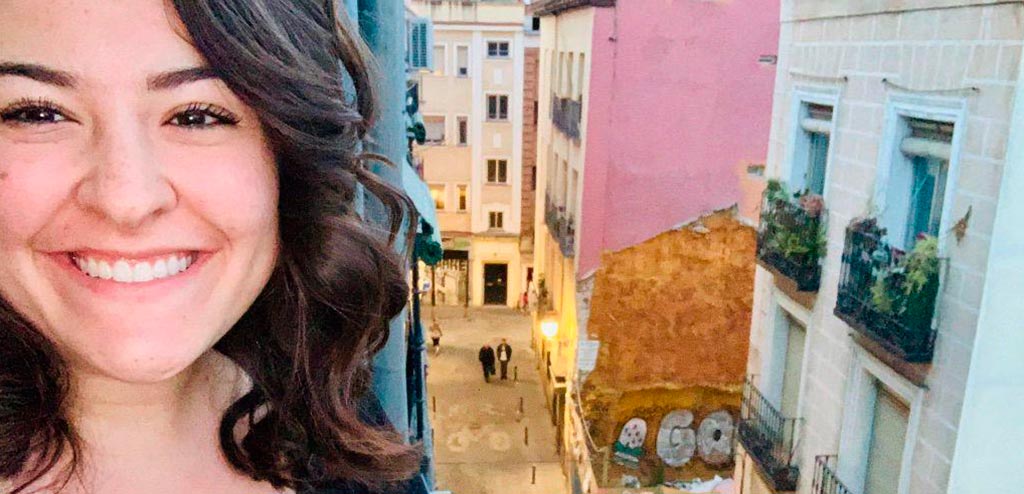 By Hendrick B. and Inger B., Auxiliares de Conversación in Madrid 18/19.
Madrid is a great place to live with a lot of things to do and see. Before you can experience everything this place has to offer, you have to find an apartment to live in and hopefully not just an apartment but a good, comfortable, and affordable home away from home. I have been through the process of looking for accommodation a few times and this post will serve as a guide to find apartments in Madrid for short and long-term periods.
My 1st Experience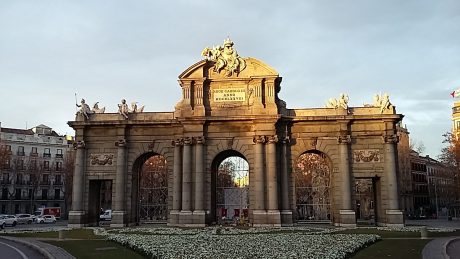 When I first arrived in Madrid I had no idea about how to find an apartment, especially as it was my first time in Spain and I had very little Spanish knowledge. The only accommodation I had booked before reaching Madrid was a week at a hostel close to the city centre. I spent a lot of time on the internet looking at a variety of advertisements in different places for different prices. Also, I spent a lot of time on my phone using WhatsApp and Google translate, messaging people with apartments for rent. I had no idea what a reasonable price was for what I was looking at and I didn't really know exactly what I wanted. I was lucky though and within about a week I found an affordable place close to the city centre and walking distance from my school.
Steps to Find your ideal Apartment in Madrid
In order to make the process as efficient as possible, it's important to know what you want. Some important things to be clear about include the following.
Where do you Want to Live?
You have to keep in mind that you will be working throughout the week so it's best to find an apartment close to your school or close to public transport links that reach the area of your school. Certain neighborhoods are also a lot more vibrant and lively than others. In Madrid, I would recommend Malasaña, Lavapies, Trafalgar and Vallehermoso.
What is your Budget?
Decide what a reasonable amount is based on how much you would be willing to pay for rent on a monthly basis. Remember that sharing flats is cheaper than renting an apartment on your own and also that prices are higher in the city centre compared with those in the suburbs or rural areas. Remember the 'gastos' (bills), sometimes these are included in the rental price and sometimes not.
What Type of Housing are you Looking for?
Do you want to live alone, move in with friends or a partner or are you diving in head first into the Spanish experience and want to move in with locals. Do you want to rent a room or an entire apartment? It's also good to think about what is important for you in a house, like natural light, balconies, kitchen and bathroom.
The Search
Now that you know what you want the search for accommodation will be much easier and faster. The internet makes finding an apartment in Madrid much easier, although patience will be required especially with the follow-up.
Idealista
Idealista is probably one of the more common, or the most common, websites in Spain. It's the best option to find an apartment in Madrid. There are tons of search options and you can put the
website in English (a huge plus). Many landlords will put their Whatsapp number on the posting so you can text them right away. Other postings you have to send them a message through the website. If you have the option to send a text on Whatsapp, do it.
I know many people who have had success through Idealista, but be patient as it can take some time to get an answer from a landlord.
Use the ConversaSpain Facebook Group to your Advantage!
When you are admitted to ConversaSpain's program, you will be added to the Facebook group with all the other incoming Auxiliares. A lot of people decided to combine forces and to find an apartment in Madrid together, which is not only easier but a great idea, as there is power in numbers! That way, you are not alone in the search.
Uniplaces, Airbnb, Beroomers…
These are all different accommodation platforms to find short-term to long-term housing. The nice thing about using this type of website is that you can put in how long you're staying for and all your information and the landlord knows everything about you upfront. Finding an apartment through Idealista or Facebook is harder as there is a lot of competition, including with locals.
Badi
A website that people can post about open rooms in apartments, mostly shared apartments. What I like about this website is that it's user-friendly and it also has an app, making it easier to send and receive messages with people. There are tons of postings on this site, and I prefer it over others, because you can narrow down your preferences.
HelpMadrid
A website that helps provide accommodation for internationals and Erasmus students in Madrid – probably great for young people!
Make Contact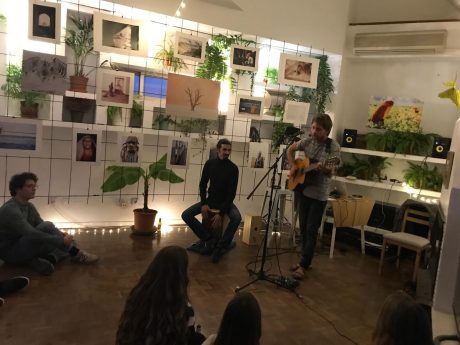 The most direct way of contacting someone is the phone. An email can often sit unread for weeks. So be sure to call the people if you can or use WhatsApp to message potential landlords. Instead of writing the same message over and over again, think about creating a template with your basic information and use this to message landlords with some added information if necessary.
Make some appointments and get ready for a visit.
Window Shopping
Above all, it's important to make a good first impression at prospective apartments, so arrive on time and just be your wonderful self. However, Spanish people are generally very friendly and open. Remember you might be living with the person/people at the interview. Try finding out in that short meeting whether you will be compatible housemates.
Conclusion
In conclusion, apartment hunting is not an easy task in any city, and especially when you are in a new country with a new language it could be challenging. Keep your head up though the process because the right place is waiting for you around the next corner. Stay patient and keep searching
Madrid has some wonderful areas and apartments to live in. The best times to search for an apartment is in the summer, from June to August or at the start of the year in December/January.
Keep that in mind and try starting your search as early as possible.
Good luck!!!!
Useful Words to Know:
| | |
| --- | --- |
| Amueblado = Furnished apartment | Habitación = Room |
| Barrio = Neighborhood | Litera = Bunk bed |
| Calefacción = Heating | Piso = Flat |
| Aire acondicionado = Air-condition | Planta = Floor |
| Wifi = Wifi | Gastos = Bills |
| Compañero de piso/compi = Flatmate | Mascota = Pet |
| No fumar = No smoking | Alquiler = Rent |