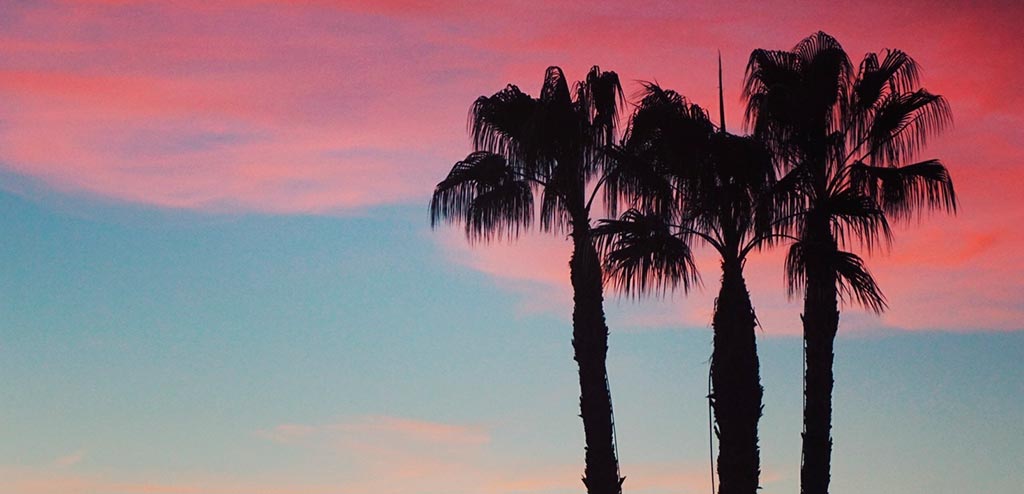 By Alyssa C., Auxiliar de Conversación in Murcia 18/19.
Most people would be a bit wary when they see that their monthly stipend is going to be €875. That doesn't seem like a lot of money, especially to someone from Canada where rent for a one-bedroom apartment can cost $800/month. However, you quickly realise how far your monthly stipend can actually get you when you start to look into the cost of living in Spain.
First Need: Apartment Hunting
I didn't want to share an apartment with three or four other people, so my cost of living is a bit more than the average of Language Assistants'.  My boyfriend and I share a three-bedroom and two-bathroom apartment just outside of the city centre. We pay €450 per month. Including water, electricity, and the internet, it comes to under €300 per month for each of us. It definitely is a bit more than what the average Language Assistant would pay monthly, but worth it for us to be able to have our own place. If we were to have all the rooms in the apartment full, you can see how much cheaper it would be.
We did have a look at renting out rooms in apartments when we first arrived and, most rooms, in three/four-bedroom apartments, were rented out for as little as €150/monthly. These rooms are mostly in apartments shared by other Language Assistants or Erasmus/university students. A perfect place to meet new people and expand your circle!
Besides rent, and other necessary bills like water, electricity, and the internet. You'll most likely want to get set up with a Spanish sim card. The process is relatively easy. You just need to look out for a phone company that offers sim cards sin compromiso, which basically means it's a monthly plan and you can cancel it whenever you want. My current plan is €22 per month for 5GB of data and unlimited calling with Movistar. Less than half the price of my previous phone plan in Canada with two times the data. I'm not sure how I will ever be able to go back to paying the extortionate prices in Canada.
Cost of Living in Spain: Food
Next up is food, where most of my monthly stipend is used. It's the most important part of your budget because there is so much good food to eat in Spain. I'm not sure if my budget for food is necessarily going to be helpful for most people because I love to eat and spend quite a bit on eating good food. Luckily, the produce in Spain is extremely affordable and plentiful. I try to go to the markets that happen twice a week in my neighbourhood. It is the best way to support local farmers. If it doesn't work out with my schedule, the fresh produce at  Mercadona is equally as cheap.
Normally, I head to Mercadona twice a week if I forget to pick something up or need specific ingredients. I've never spent more than €30 there filling up two big reusable bags. A 1 kg tub of yogurt is around €2.50 and jars of lentils or chickpeas for as little as 60 cents. My favourite at the moment, a kilo of strawberries for €1.90. I am amazed every single time at how cheap everything is. I would say we average around €100 per month on food bought at the grocery store. This is mostly for lunch, dinner, and breakfast on the weekends.
The Cost of Eating Out: Menú del Día, Drinks and Tapas
During the week, I leave the house early to get to school. I arrive with around 20 minutes to spare before my classes start, so I have my breakfast at a local café. A typical Spanish breakfast of coffee, tostada con tomate (toasted bread with grated tomato), and freshly squeezed orange juice. When I first came to Spain, I was always looking for what I would consider a typical breakfast, something with eggs, but that's not typical for Spain. I was disappointed, but now, if I haven't had a tostada in a few days, I am craving it. I didn't even really like tomatoes before coming here! It may sound basic, but it is delicious. All this usually costs around €2.50 and keeps me going until lunchtime.
Typically, I can't wait to eat my lunch at a normal Spanish time, from 2-4pm. But if I have a bit more self-control, I'd be able to enjoy a menu del día. These offers at restaurants throughout Spain. They include some variation of a first and second plate, dessert and a drink for a reasonable price of around €8-15, depending on the area. In the evenings, having a few tapas with a drink is a budget-friendly way to dine. Tapas can cost €2 in smaller areas and in fancier restaurants, they can be €5-7. These are all single-serving portions, so you can try multiple flavours in one sitting.
Save Money to Discover the Country!
Before moving here in October, I tried to save up as much as I could, so I would be able to travel on our holidays in December and April. This has helped me for any trips I have wanted to take. This was a personal preference and not necessary.
If I hadn't done this, I would have probably spent my stipend a bit more carefully. But I have never had to live frugally off what we receive and still have money left over at the end of every month.
I do recommend saving a bit before coming so you can get yourself settled comfortably before starting as a Language Assistant. I never thought I'd be able to live the way I do off on €875 a month. But in Spain, and specifically in Murcia, it is definitely possible.