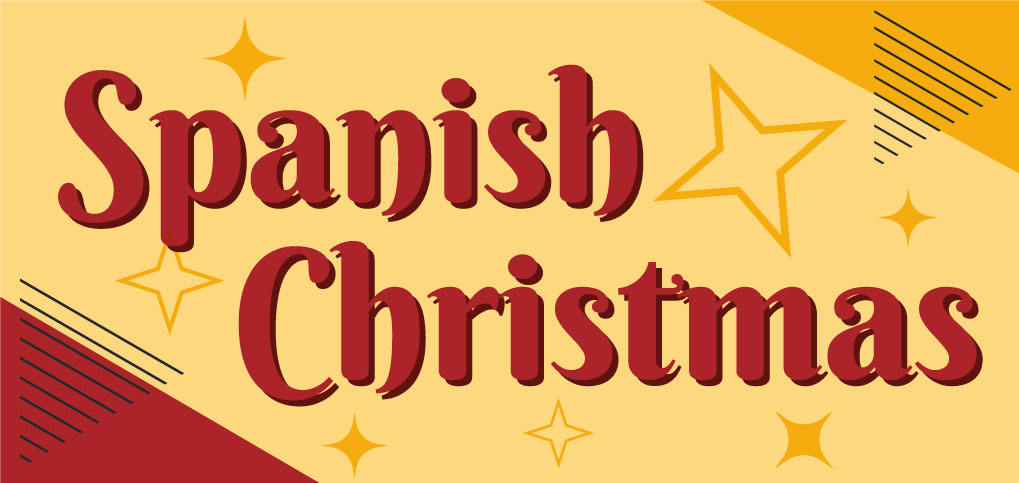 By ConversaSpain
Even though everybody loves the holidays, not everyone celebrates them the same way. The food we eat, the songs we sing, and the people we get together with, change from country to country. Festivities in Spain are full of deeply rooted traditions that have been passed down from generation to generation. And Christmas was not going to be any different. Our auxiliares have been here for quite a bit now, but they have never experienced Christmas in Spain. What things make the difference here?
Christmas in Spain: Typical Carols and Lights
If Christmas is known for something, it is its joyful spirit: lights, gifts, kids, music… And the holidays last for over a month! Christmas carols start to be heard at the beginning of December all the way to mid-January. We have so many of them and usually sing them with a zambomba and a pandereta. If you want to learn some of them, here are the most typical ones; don't forget these titles!
We know there are a lot of carols and some of them might be a bit hard to learn, so, if you need a rest from singing, why don't you go and check out the Christmas lights? Cities/towns/villages light up their streets with colorful decorations, trees, and presents, and all roads -especially the main squares- start to shine.
Christmas, Sweet Christmas
And with this background music, and shining lights one can enjoy a nice walk with the smell of chestnuts and hot chocolate.
If anyone is visiting you this Christmas, serve your guests a tray full of turrón and mazapán. There is no Christmas and New Year's without traditional sweets.
Chocolate is not the only sweet food Spaniards eat during the holidays, though. One of the most typical traditions on Christmas in Spain are the 12 grapes on New Year's Eve. To mark the end of the year, there are 12 chimes and, every time you hear one, you have to eat a grape. It sounds easy, but almost everyone starts the year with their mouth full of grapes since they did not get to swallow them on time. If you get a chance to choose your grapes, get the smallest ones! You will have approximately three seconds to eat each one.
According to the tradition, eating the 12 grapes leads to a year of good luck and prosperity. You can check it out in the video below (00:20).
The Three Wise Men and Their Roscón
Just like Santa brings presents to kids all over the world, the Three Wise Men do the same in Spain. However, this happens on January 5th at night. On that day, you can see the January 5th Cabalgata de Reyes parade, with floats, music, and the Three Wise Men: Melchor, Gaspar, and Baltasar! The parade travels through different streets of the city until it reaches the point where the Living Nativity Scene is located.
What is the story behind the 'Tres Reyes Magos'? It has to do with the Bible. As it states, three kings from different places came to greet the son of God: Jesus. Each of them brought a present for the newborn on January 5th at night. Melchor brought some gold, Gaspar frankincense, and Baltasar myhrr. Nowadays, they bring presents to Spanish kids on that same date. Even though Spanish kids usually get presents twice: on Christmas Eve -December 24th at night- and January 5th at night.
The Wise Men celebrations are not only on the night of the 5th but also during January 6th. Families get together and eat lunch. The dessert: roscón de Reyes. A bun made with sweet dough and slices of candied fruit. Inside the bun, there is hidden bean and a figure. If you find the bean, you will have to pay for the dessert. However, if you are lucky enough to find the figure, you will be crowned with a -usually- paper or plastic crown that bakeries sell along with the roscón.
And, with the end of this specific celebration, comes the end of the Christmas holidays. Did you know about any of these traditions? Let us know in the comments!