By Lauren E., Castilla-La Mancha 22-23
After an incredible 9 months living in Illescas, a pueblo -population of around 30k- north of Toledo in Castilla-La Mancha, I am here to convince you that a Manchegan pueblo is the best place to spend your time in Spain as a Language Assistant. In fact, it will completely change your life! What does teaching English in Castilla-La Mancha look like, then? Keep reading!
The People You Meet in The Pueblo Will Become Your New Family
My experience in a pueblo in Castilla-La Mancha has been unforgettable and that is absolutely because of the wonderful people I have met. Even if you're shy or a little reserved, the people in your pueblo will go out of their way to help you as much as possible. As soon as I contacted my school to introduce myself, I was welcomed by all of the teachers in the English department, and right away they assured me that they would always be looking out for me.
When I arrived in Spain the teachers invited me to all of the events in the pueblo, so I quickly felt like part of the group and made so many amazing friends who I have kept throughout the year – it has been a pleasure to get to know each of them!
I also started teaching English to some of the residents of the pueblo in my spare time and have made so many amazing connections through this. Two of the women I teach have become close friends and I feel that the three girls I have taught this year are like my little sisters! With them, I have attended birthday parties, dance shows, day trips to the snowy mountains of Madrid and the breathtaking city of Segovia, shopping trips… They have welcomed me into their lives and I feel so lucky to have met them.
It is so reassuring to know that even though you are thousands of miles from home, the people in your pueblo are looking out for you. Once, I got sick and a friend bought me soup and medicine to help me feel better!
"People make the place", and I could not agree more, because my experience in Spain would be completely different if I had not met all of these amazing people in the pueblo. I now can't imagine my life without any of them and I know that we will keep in touch for years to come.
A Slower Way of Life in The Pueblo is Never a Boring One!
You may have heard that life in a Spanish pueblo is a lot slower than in a big, bustling city – and it's true! But before you dismiss a year in a pueblo because you like to keep busy and maintain a heavy social life, I am going to give you an insight into what this slower lifestyle is actually like. There has not been a single day in which I have felt bored. Not one. I have always had things to do! The only real change I noticed is that this year I have been able to spend far more time with my new friends because we have much more time to enjoy life together!
An average Sunday for me in the pueblo usually goes like this: I have a little rest so I make sure I get enough sleep for the week ahead, I do some chores at home, and spend a few hours planning my classes. Then I go to a friend's house for an incredible home-cooked lunch (Manchegan cooking is just the best), we spend hours at the table talking (enjoying the famous Spanish sobremesa) and then we play a board game. Afterwards, we walk to the local cafetería for a coffee and continue chatting before walking across the road to a bar for a drink and maybe a light dinner sitting in the terraza as the sun goes down. There is never a single moment of boredom, just plenty of quality time with amazing people.
So before you decide that life in the pueblo is not for you, ask yourself if you would like to spend a year immersing yourself in the culture, improving your Spanish, and getting to know wonderful people – this is what the "slower" way of life offers you!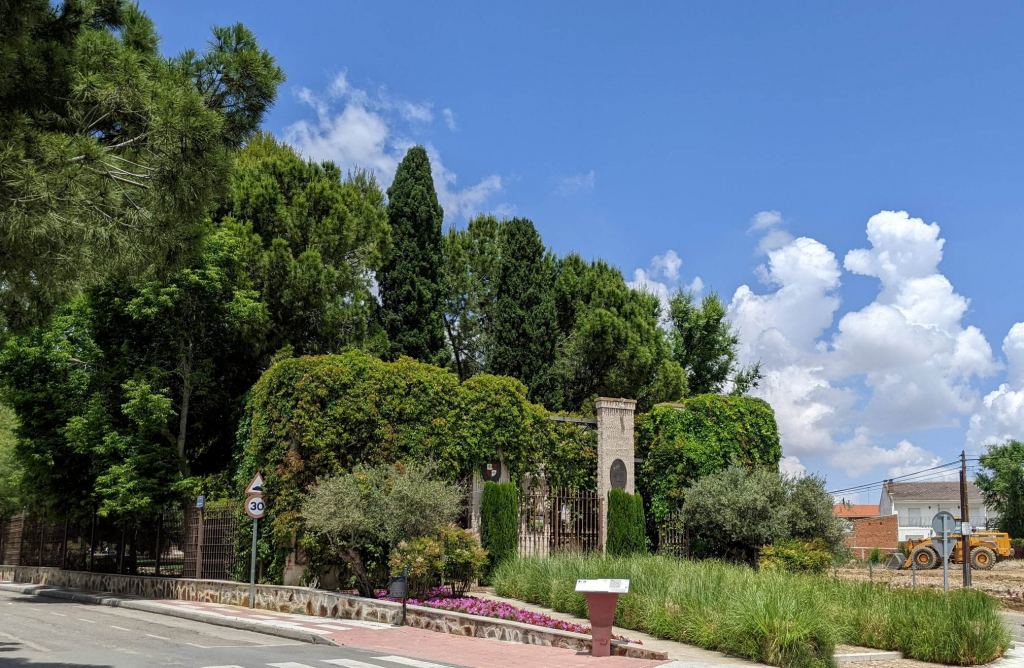 If you do crave a trip to a city, Castilla-La Mancha is an amazing region: it has wonderful cities (this year I lived close to the magical Toledo) and it is also surrounded by other regions on all sides. You have lots of traveling options and easy opportunities to visit famous cities such as Madrid, Valencia, Alicante, Murcia, or Córdoba, each with its own unique cultural characteristics. There are so many amazing possibilities to explore the rest of Spain!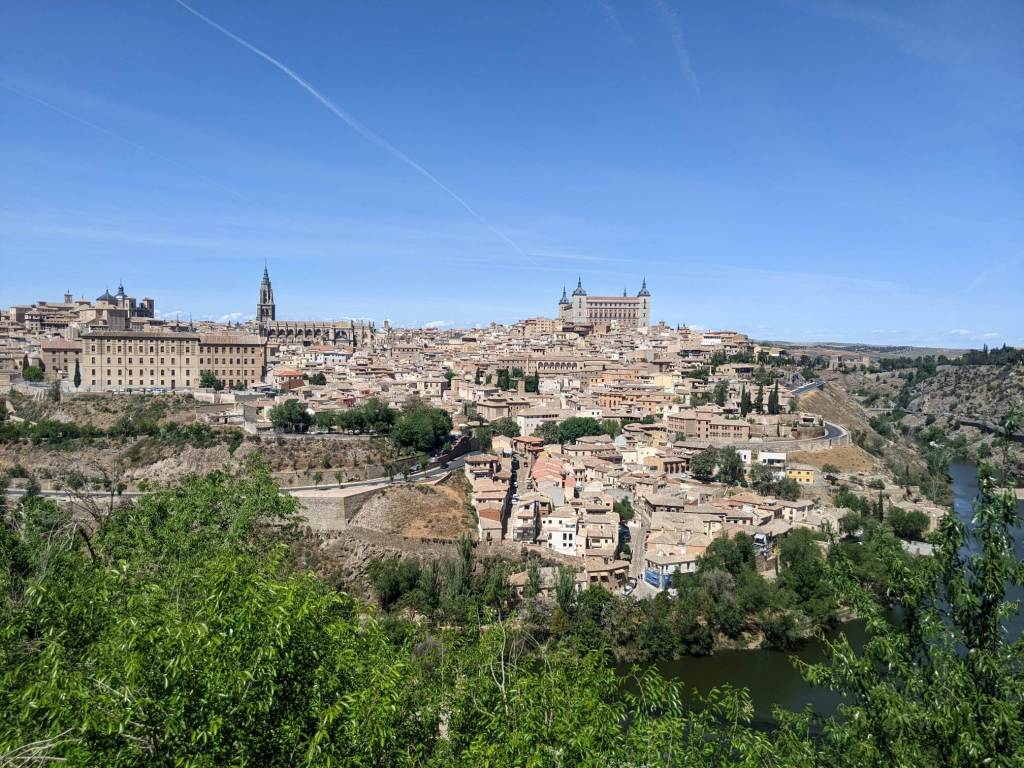 It's The Best Way to Learn Spanish From Scratch
Do you want to know the best way to learn Spanish? Live in a pueblo! 
Spanish people are incredibly patient and will help you to communicate as much as possible. It doesn't matter if you make mistakes, they will appreciate your efforts and will try their best to make you feel included. I can't tell you how rewarding it feels after you've just successfully visited the bank or the food market or spent the whole evening chatting with friends in Spanish. When you first move, the language barrier can feel a little daunting, but I promise it's an incredible opportunity for you to learn a new language that you will never get in your home country and you will overcome the initial challenges within a few weeks! It is a great language exchange: learning Spanish while teaching English in Castilla-La Mancha.
It's likely you'll find some other auxiliares living either in your town or in one nearby, so you can still spend some time speaking English too!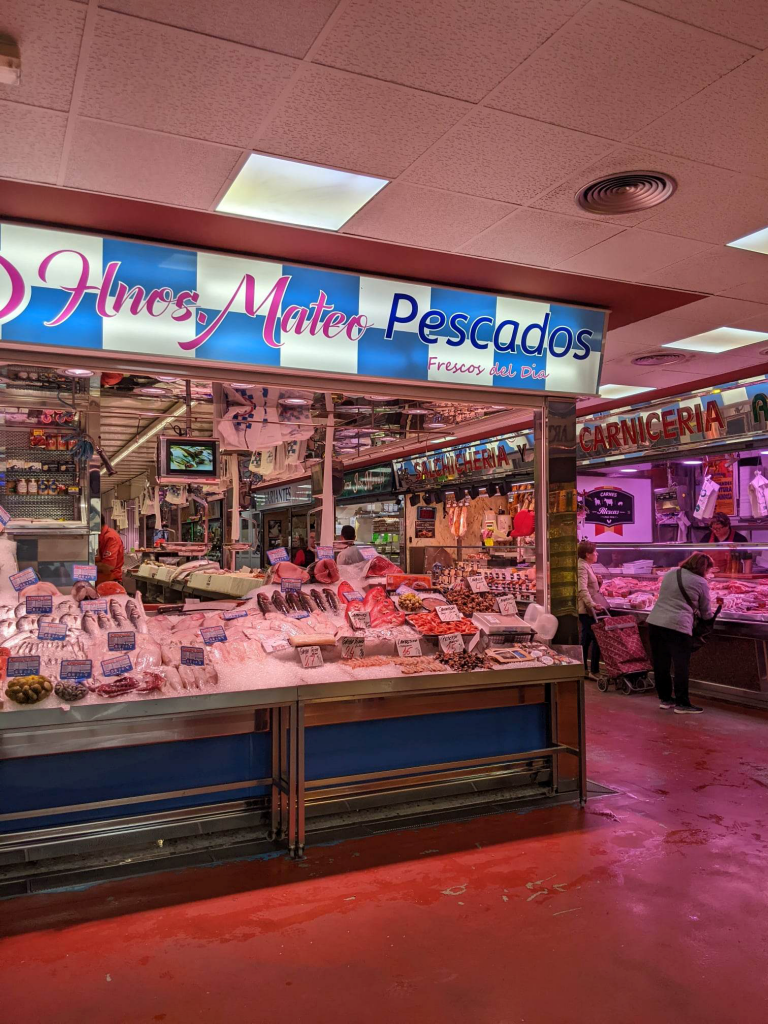 Has this blog post convinced you that life in a pueblo in Castilla-La Mancha truly is amazing? I hope so! The time I have spent living in Illescas, the memories, and the friends that I made have helped me to enjoy a more 'authentic' Spanish way of life and connect with my new home in such a unique way that many people do not get the chance to experience.
If teaching English in Castilla-La Mancha sounds appealing, make sure to apply and live your own Manchegan experience!