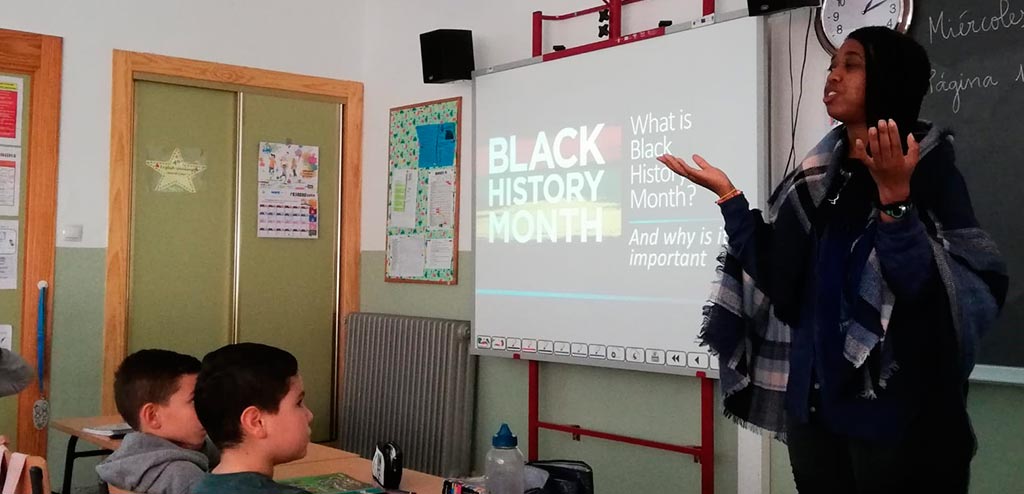 By Kiersten B, Auxiliar de Conversación in Murcia 19/20.
So you want to teach English, be an Auxiliar of Conversation in Spain. But you don't have your TEFL certification and you have little to no teaching experience. You may be thinking it's impossible, but it's not. In the ConversaSpain program, we have people from all different professions, from business people to architects and teachers like myself. So, before you sign up for the next TEFL course. Here are some things that you need to know about teaching English in a foreign country. Particularly, teaching in Spain.
Do I Need a TEFL Certification to Teach?
If you are applying to be an Auxiliar de Conversación, then the answer is no. You will need at least a college degree but the ConversaSpain program focuses on native English speakers. Meaning they want to make sure you have the ability to speak clearly and understandably, rather than knowing exactly how to teach the language.
This is because you will be working as an assistant. It won't be responsible for teaching an entire class or doing lesson plans. This also means that you have the opportunity to learn and observe from the main teacher. You will most likely start off with simple tasks such as talking about the culture in your country, giving presentations on your country, and helping students with their pronunciation. No intense teaching will be required of you.
Is It Worth It?
Now you may be thinking, 'If you don't need it to be an Auxiliary then is it worth getting it all?' The answer to this depends on your long-term plans. If you only want to do the ConveraSpain program for a year. To gain some new experiences and then return home, you will do just fine without it. The reason being is that certification programs cost money and can range from $100 to $2000 so you want to make sure you will use your investment.
If you are thinking about returning for a second year as an Auxiliary then certification would be a good idea because it will allow you to work online or at an academy to supplement your income during the summer months. In addition, the certification will teach you things like classroom management and how to with different ages which will be helpful if you decide to work the 2nd year.
Will I Need a Certification to Tutor or Do an English Lesson?
One of the perks of being an Auxiliar de Conversación is that in most cases you will be highly sought after to tutor the children at your school to give them more practice with speaking English. Many parents do not mind if you don't have your certification. They simply want you to play games and practice conversations with their children.
Will It Increase my Chances of Becoming an Auxiliar?
As mentioned before, it is not a requirement for becoming an auxiliary so it will neither hurt nor increase your chances. Many times the selection for an Auxiliar de Conversación is based on your ability to use the language, how willing and able you are to support children in speaking English, and how easily you can adapt to a new culture.
How Can I Get It if I Want It?
If you do decide to get your certification, there are a number of different ways to obtain it. There are various online programs that give you a lot of theory and some practical methods to use in the classroom.
Online learning is a very convenient way to do it, especially if you have a busy schedule. Another option is looking into your university or college if they are offering certification courses. A third option is to go through Converaspain. The benefits of this are that you can meet new people, make new friends, and be able to directly apply what you are learning into the classrooms that you will be working in.
If I'm Not Teaching as an Auxiliar, then What Am I Doing?
In short, you are helping to close the learning gap. Many of the English teachers you will be working with have studied the language long and hard and are very skillful in teaching the grammar and the technical elements of the language.
But oftentimes the students are timid when it's time to speak. They worry about things like their pronunciation and being able to understand native English speakers. That's where you come in. You are there to create relationships with the students and help them feel comfortable in speaking.
This can happen through simple conversations or playing a speaking game with the students. Often times the teacher will have you work in small groups or have you teach part of the lesson so that children become familiar with your accent. You are there to help them have a practical understanding of the language.
In addition to this, your role includes creating a cultural exchange by sharing information about your country. Many of the Spanish students you will meet have traveled all over Spain but have never left the country. So whether you are from the United States, England, Ireland, Canada, or any other English speaking country, you have the opportunity to open the children's eyes to other parts of the world.
For my school, I have done many presentations on how different holidays are celebrated, presentations on black history month, and what life is like in California. Children are always fascinated with life in other countries. I usually do the presentations for the older children in my primary school and for the younger children. They enjoy language games and learning new songs and dances.
One time I was able to do yoga with the children. We practiced deep breathing techniques and holding different yoga poses like tree pose and mountain pose. This was a very practical and fun way for the children to practice the names of body parts in English and learn deep breathing exercises.
So, in short…
Teaching English in Spain is an opportunity to not only make a difference but change your life for the better.