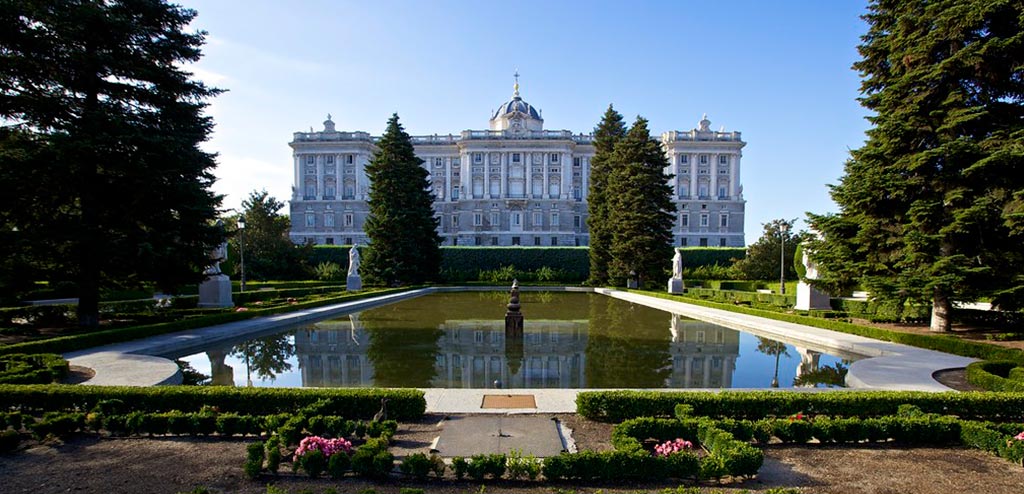 By Dinah E., Auxiliar de Conversación in Madrid 2019/2020-2020/2021.
Spain is an interesting country to visit. I used to just see the pictures through the internet and magazines, and hear stories from friends who had visited this country. Now, it's my turn to experience how it is to live in such a beautiful place with very warm people, to marvel at the scenery, and to share it with my family and friends. In this post I will tell you about my six favourite views in Madrid, the capital of Spain.
My eyes feasted on the streets, buildings and cars, as I was on my way to where I lived. I thought of Spain's rich culture and historical past that I wanted to discover and explore. I was so near to unfolding my dreams. Hence, the 40-minute taxi ride had me looking forward to the fun side of being an Auxiliar de Conversación, which was to visit the long list of breathtaking views of Spain and, in particular, lovely Madrid.
Undoubtedly my Favourite View in Madrid Area
1. Colegio Público Las Veredas, Colmenarejo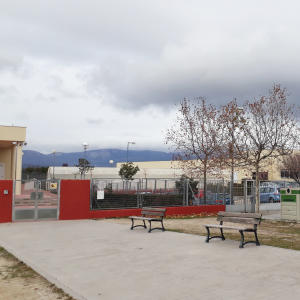 My first taste of these views is no other than the school that I was assigned to – Colmenarejo, and the place where I live – Galapagar. These municipalities are next to each other in the northwest of Madrid, where you can see the long stretch of the Sierra de Guadarrama mountain range.
The perfect season to check out these mountains is in the wintertime since they are covered in white. My favourite spot is Las Veredas, that is situated at the back of the UC3M, Universidad Carlos III de Madrid. Sometimes, I walk through the University from the bus stop or through the houses and admire the great view of the mountains from afar.
My Favourite Views in Madrid City
2. Sabatini Gardens
The Sabatini Gardens are part of the Royal Palace of Madrid. It is just within the city and frequented by both the locals and tourists. The gardens look exactly like a maze when you view them from the top. It reminds me so much of some romantic movies that I watched wherein couples would run around, similar to kids that play hide and seek. The palace beside the gardens made it all the more an ideal place for prenuptial and wedding pictures. When I visited the gardens, a photographer was taking pictures of this couple who were still in their wedding attire. Ah, romance!
3. Temple of Debod
The temple of Debod has a great story to tell that started in the 1960s. Its original location was in Egypt, but the construction of the Aswan Dam threatened its existence. So, Egypt decided to give it as a gift to Spain for their assistance in the restoration of some of its structures.
The Parque del Oeste, where the temple stood, is just a small park, but it gives us a beautiful view of the northeastern part of Madrid. It is very accessible since it is only a 5-minute walk from the main road of Ventura Rodriguez. I was astonished as to how near it was to where I take a ride bound for Galapagar.
It wasn't such a good day when I got there because it was very windy, and it rained a little. However, this did not stop me from admiring the view! The structure was at the center of the park and people were lining up to see what's inside. I heard it's best to view this at sunset. I guess I'll have to go back there one of these days.
My Top 3 Sights in Madrid's Surroundings
4. San Lorenzo del Escorial Monastery
A teacher who I befriended brought me to this lovely town sometime in October. It was a 20-minute drive from the school. A bus ride is around 10 euros from Moncloa for almost an hour. The monastery is open from Tuesdays to Sundays from 10 am to 6 pm, October to March, and from 10 am to 6 pm, April to September. However, I recommend being there earlier than 6 pm because the admission to the monastery closes at 5 pm, which was the reason why I wasn't able to go inside.
Too bad I didn't see the library and the tombs of the royal family, but I wasn't that disappointed though since the outside view of the monastery was more than enough. This former residence of the King of Spain is at the foot of Mount Abantos in the Sierra de Guadarrama, surrounded by gardens and overlooking the city of Madrid. We also visited the Casita del Príncipe (Casita de Abajo) and Casita del Infante (Casita de Arriba) at both sides of the monastery.
It was a very long walk going there, but worth it because the views were simply amazing! It's the perfect place to do some exercises.
5. Toledo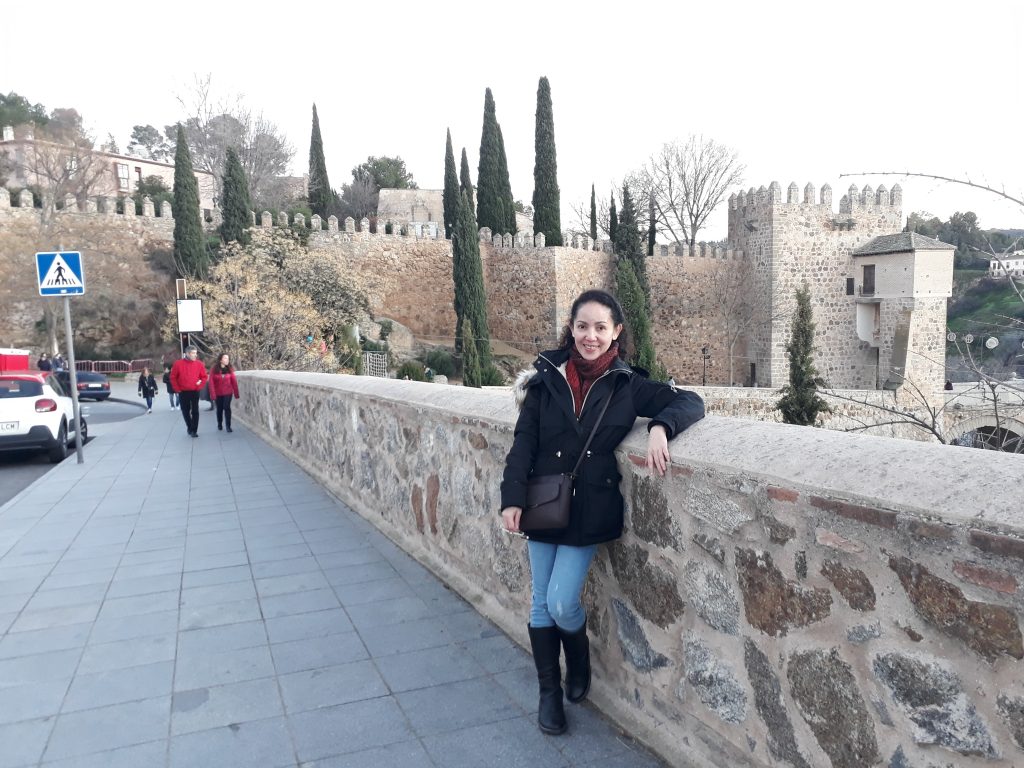 I'm at a loss on how to describe this city. Am I just dreaming? I need to slap my face to bring me back to reality, but it is indeed the REALITY. Everything that I saw was real and not just a dream. No wonder people here are talking about this place situated in Castilla La Mancha. It took us an hour to reach this beauty that's beyond my imagination.
We bought a map from the bus station and proceeded with the adventure that left us in awe. Toledo is a mixture of arts and architecture reflecting the three religions – Christianity, Judaism, and Islam. The town itself is divided into three areas depicting these religions. We visited these areas one by one, unto their narrow and tiny cobbled streets and tunnels. We were in for a big surprise each time we did, and all we could say was, "WOW"!!!
The city itself is like a queen that sits on her throne for it was on top of the hill surrounded by a river. History says that despite the civil wars in the past, Toledo remained untouched, except for the castle. The city's historical past was well-preserved as seen in its old structures. I wouldn't mind visiting this place again and again. It's the perfect getaway from the busy and crowded streets of Madrid, where you can completely relax and have a lovely day!
6. The Royal Palace of Aranjuez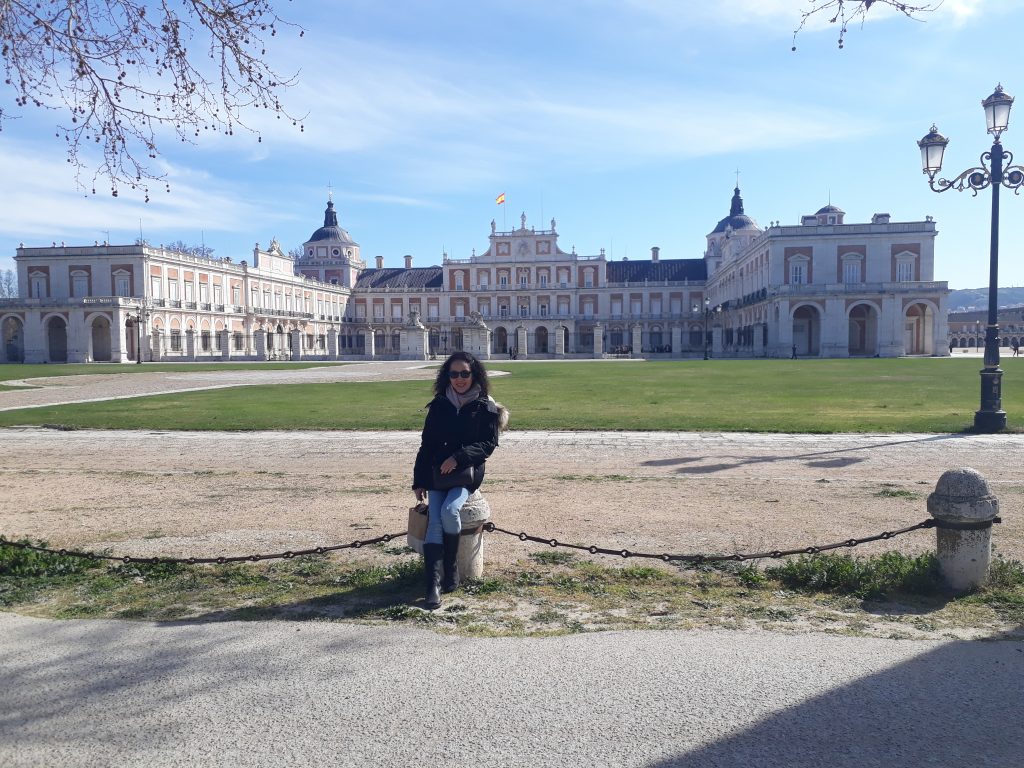 The 15-minute walk from the Renfe Cercanías station amidst a very sunny day was worth it, for at the center of the ground emerged the Palace, and besides it was the garden. Its magnificence was so astounding that I was at a loss of what to say.
This was a fairy tale come true! I have only seen this in movies and read it in books. I never thought that one day I would be able to walk through the Palace gardens, the hallways of the Palace itself, and feel like a princess or a queen. Well yes, it's a little girl's dream, even if I am no longer a little girl.
Anyway, the entrance fee was four euros for students and nine euros for non-students. It was such a huge place that we didn't know where to start. There were tour groups, but it was more exciting to explore the palace on our own. Pictures were allowed at the entrance of the hallway and the staircase, but not inside the private quarters, and the exhibits of the queens' wedding gowns. Inside the palace the carriage was parked, and along the staircase was the well-lit chandelier. The walls and ceilings of each of the rooms were very much so intricately designed and matched the furniture of the rooms (queen's bedroom, dressing room, study room, dancing hall, dining room, etc.). The paintings were so huge! Everything inside was so LOVELY or, as they say, "¡QUÉ BONITO!".
I imagined Queen Isabel walking from one room to another in her elegant gown with the crown on her head, and looking out from her balcony. Indeed, my imagination was running wild! And yes, the gardens with the fountains were exceptional! Also, an added attraction that caught everyone's attention, were the peacocks. They acted like royalty with their high and mighty stature. I think they know that they are very attractive. We waited for their tails to spread for a few minutes, but they didn't. Maybe, there was no reason for it to open up. Altogether, it was a well-spent relaxing day in Aranjuez. I would want to go back this spring when flowers are in full bloom.
So far, these are my six favourite views in Madrid Community. During these two years as an Auxiliar de Conversación with ConversaSpain, I have had the opportunity to explore different corners of the region and its surroundings. Without a doubt, it has been a great couple of years in which I have discovered that Madrid is much more than the capital of Spain.
There are also great places where you can see Madrid from a bird's eye view of the city and surroundings. Therefore, I encourage you to make the most of this opportunity and discover this beautiful city and community, and you will certainly be surprised by its corners, villages, and wonderful people. Without a doubt, I take a little piece of this community with me, and I know I will definitely come back.